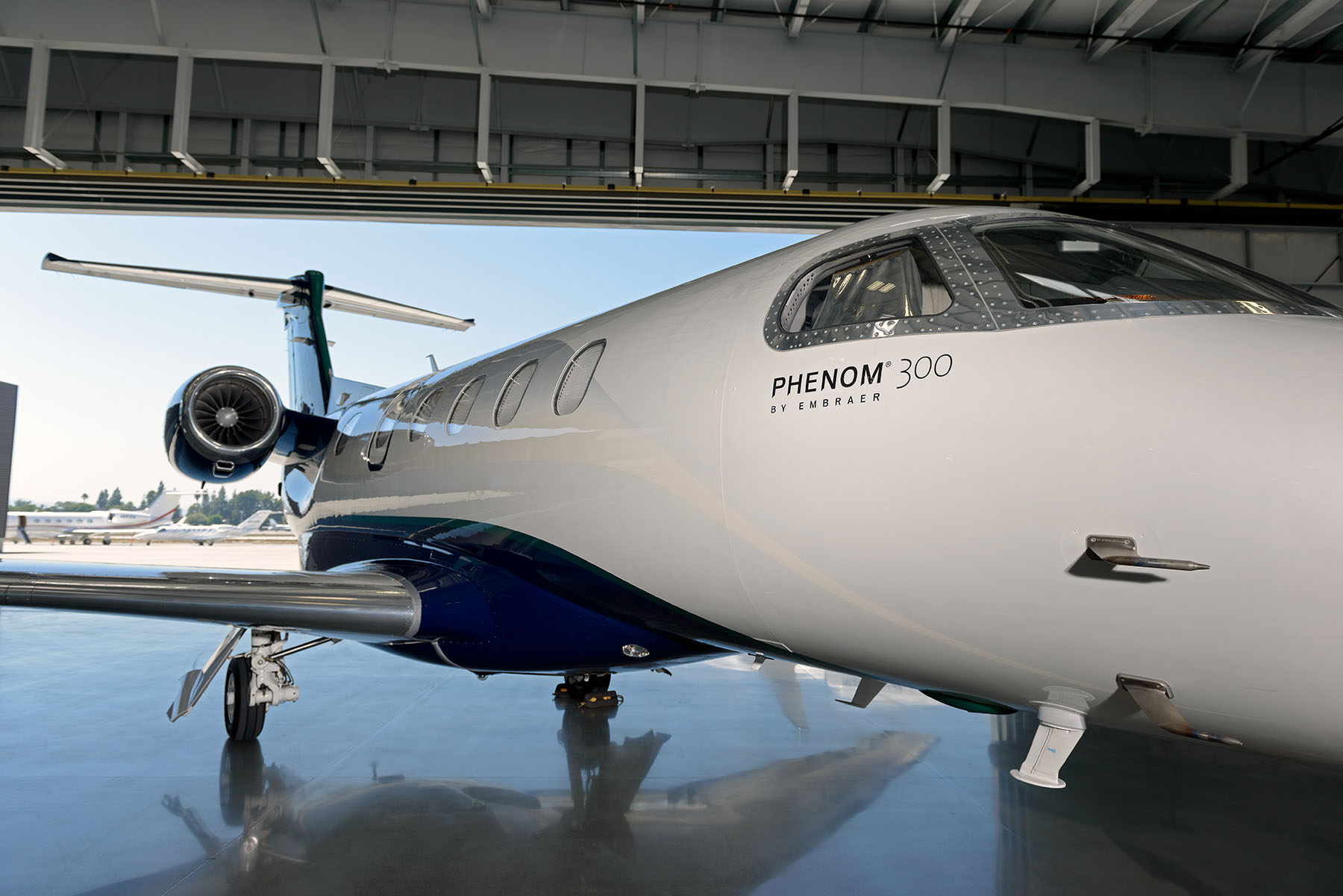 Embraer Designates 1st Phenom Service Center in California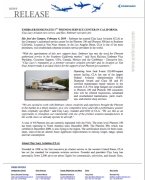 São José dos Campos, February 4, 2010 – Embraer has named Clay Lacy Aviation (CLA) as the Company's authorized service center for the Phenom 100 and Phenom 300 jets in Southern California. Located at Van Nuys Airport, in the Los Angeles Basin, CLA is one of the most prominent, well-established corporate aviation service providers in the world.
"With the appointment of this new support base, Embraer has met the need for Phenom authorized service in the Southern California market,"–said Scott Kalister, Embraer Vice President, Customer Support, USA, Canada, Mexico and the Caribbean – Executive Jets. "Clay Lacy's reputation as a premier executive aviation provider and its location at Van Nuys Airport make it an ideal choice for the support of our Phenom jet customers."
Operating from their 8-acre (32,400-square meter) facility, CLA has one of the largest Federal Aviation Administration (FAA) Diamond Award and Class III and IV certified maintenance repair stations in the western U.S. Five large hangars are available to Phenom 100 and Phenom 300 customers who will be offered inspections, scheduled and unscheduled maintenance, paint touch- ups, and interior shop services.
"We are excited to work with Embraer, whose creativity and experience brought the Phenom to the market in a timely manner, at a very competitive price and with a performance greater than originally specified," said Clay Lacy, founder and CEO of CLA. "We see this as an opportunity to strengthen our relationship with one of the premier aviation manufacturers in the world, since we already operate its aircraft."
A total of 64 Phenom jets are currently registered with the FAA. The entry level Phenom 100 has been operating in North America since December 2008. The Phenom 300, which was certified in December 2009, is also flying in the region. The certification results for both clean- sheet, state-of-the-art aircraft boast significant improvements in runway length, range, speed, and fuel consumption.
ABOUT CLAY LACY AVIATION (CLA)
Founded in 1968 as the first executive jet charter service in the western United States, CLA has set the standard for corporate aviation services. Founder and president Clay Lacy has personally flown 2,500 air-to-air photo flights for commercials, television, and feature films, including "Top Gun", "The Right Stuff", and "Operation Red Flag". Soon after its founding, the fledging company became known as "Hollywood's Private Airline". As the first jet charter service on the West Coast, its aircraft have carried celebrities everywhere.
Today, CLA operates 45 aircraft, including two Legacy 600s, out of its fixed-base facilities at Van Nuys Airport, in Los Angeles, and Boeing Field, in Seattle, as well as Denver, Colorado; Orange County and West Palm Beach, Florida; and Hartford, Connecticut. In October 2009, at the 62nd Annual Meeting and Convention of the National Business Aviation Association (NBAA), it was announced that Clay Lacy will be inducted into the National Aviation Hall of Fame at the 49th enshrinement ceremony in Dayton, Ohio, in July 2010, joining other aviation and space pioneers and contributors.
NOTE TO EDITORS
Embraer (Empresa Brasileira de Aeronáutica S.A. – NYSE: ERJ; BM&FBovespa: EMBR3) is the world's largest manufacturer of commercial jets up to 120 seats, and one of Brazil's leading exporters. Embraer's headquarters are located in São José dos Campos, São Paulo, and it has offices, industrial operations and customer service facilities in Brazil, China, France, Portugal, Singapore, and the United States. Founded in 1969, the Company designs, develops, manufactures and sells aircraft for the commercial aviation, executive aviation, and defense segments. The Company also provides after sales support and services to customers worldwide. On December 31, 2009, Embraer had a workforce of 16,853 employees – not counting the employees of its partly owned subsidiaries – and its firm order backlog totaled US$ 16.6 billion.
Article available HERE