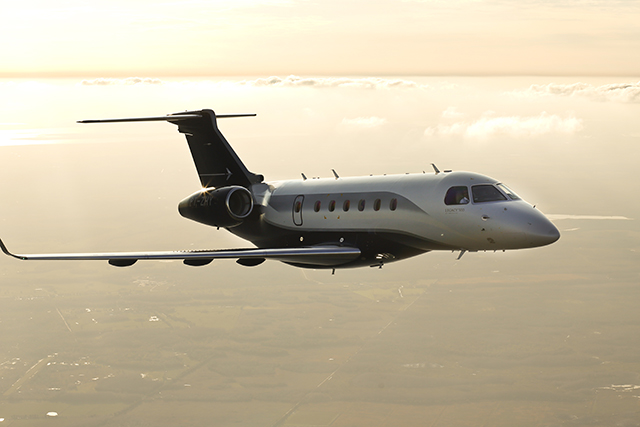 Embraer Expands Clay Lacy Service Center Authorization to include Legacy and Praetor Aircraft
Clay Lacy Aviation becomes one-stop authorized service center for entire Embraer business jet product line.
(Los Angeles—January 13, 2020) Embraer has expanded Clay Lacy Aviation's Service Center Authorization to include Legacy and Praetor business jets. Established as the first authorized service center on the West Coast in 2009, Clay Lacy has performed over 10,000 hours of work on the Embraer Phenom 100 and 300 models, and recently completed some of the first Phenom 10-year inspections. The company's FAA Part 145 Repair Station at Van Nuys Airport (KVNY) now provides factory-trained maintenance, repair and overhaul services for Embraer Legacy 450, 500, 600, 650 models, Praetor 500 and 600 jets, and Phenom 100 and 300 aircraft.
Comprehensive Embraer Authorized Maintenance Services
Clay Lacy's new 152,000-square-foot service center provides heavy airframe inspections, engine and APU maintenance and light line maintenance. Onsite capabilities include a multi-million-dollar parts inventory, warranty administration and a Designated Airworthiness Representative (DAR). 24/7 mobile AOG support is also available from Van Nuys Airport, John Wayne Orange County Airport (KSNA), McClellan-Palomar Airport (KCRQ) and Seattle's Boeing Field (KBFI).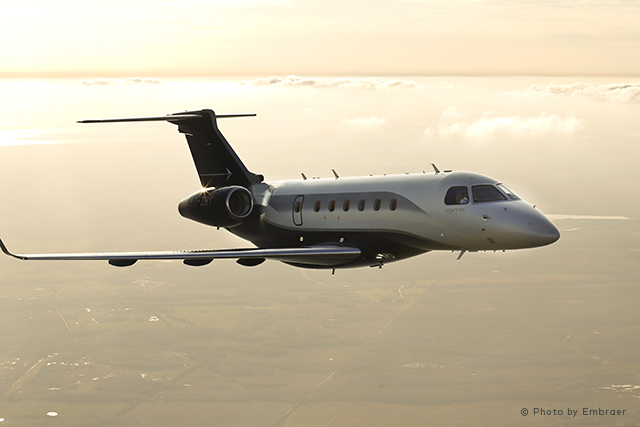 Avionics, Connectivity, Cabin Entertainment and Interiors
The service center also provides avionics, Wi-Fi connectivity, cabin entertainment and interior modifications and upgrades. Clay Lacy is a long-time authorized dealer for Rockwell-Collins, including Pro Line Fusion® avionics, Honeywell, Garmin, and other leading avionics manufacturers. Additionally, custom interior design and refurbishing services are available at Clay Lacy's onsite interior shop. Clients can conveniently minimize downtime by pairing interior upgrades with scheduled maintenance events.
"We have been an Authorized Service Center for Phenom aircraft since 2009, and are honored by Embraer's continued trust and support," said Ed Mirzakhanian, Clay Lacy's Vice President of Maintenance. "We are excited to support all Embraer owners and these outstanding aircraft with our growing team of factory-trained experts, and continued investment in specialized tooling to provide superior service."
Scheduling Maintenance, Repairs and Upgrades
To schedule maintenance, repairs or upgrades for Embraer Legacy, Praetor and Phenom aircraft, contact jetsupport@claylacy.com or call +1.818.947.5410.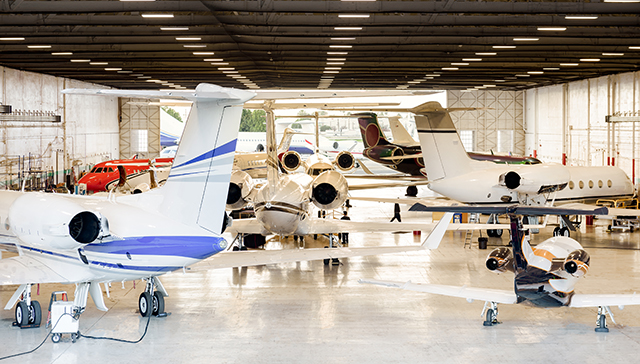 About Clay Lacy Aviation
Founded in 1968 by legendary aviator and industry pioneer Clay Lacy. Today, Clay Lacy Aviation is considered the world's most experienced operator of private jets. Prominent individuals and leading corporations trust Clay Lacy for aircraft management, charter, maintenance, avionics, interiors and FBO services. The company has aircraft operations and regional offices across the U.S., including a full-service FBO at Van Nuys Airport in Los Angeles, and FAA Part 145 aircraft maintenance centers in Los Angeles, San Diego and Oxford, Connecticut. With the most knowledgeable team in the industry, Clay Lacy delivers superior safety, service and value to aircraft owners and jet travelers worldwide. Visit claylacy.com.
Press Contacts
Scott Cutshall
Clay Lacy Aviation
+1 (818) 989-2900 X706
Email
# # #