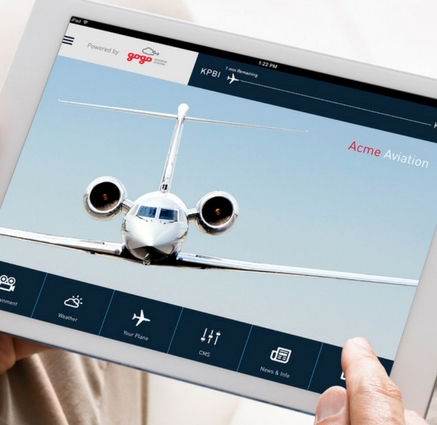 Gogo Biz 4G Changes The Way You Do Business On A Private Jet 
Clay Lacy Aviation was an early adopter of GoGo wifi systems; connectivity that revolutionized private jet travelers' ability to do business inflight. Once again, Gogo Biz is transforming private aviation with the recent arrival of Gogo 4G, and Clay Lacy is at the leading edge of this new technology.
Here are a few reasons why Gogo's 4G connectivity changes— and improves— the way you do business on a private jet.

Data speeds 3x faster than existing services
Gogo Biz 4G triples current data speeds allowing passengers to stream video like Netflix and Hulu, stream music like Pandora and Spotify, and conduct video calls with FaceTime or Skype; in addition to fast web browsing, large email attachments, and full VPN support. No more concern over a virtual meeting or phone call dropping. With extensive coverage— throughout the continental U.S. and portions of Alaska, Canada and Mexico above 10,000ft— Gogo 4G delivers high-speed performance.
The very latest in inflight wifi technology
Gogo Biz 4G is specifically designed for business aviation. With an equipment package that incorporates the very latest in wifi router technology, multi-bearer management, CMS integration and single SSID for cabin network, the tech savvy aircraft owner will appreciate the streamlined inflight wireless service.
Extensive coverage
Gogo Biz 4G features an exclusive Air-to-Ground service that is part of an established and trusted network. Clients benefit with 100 percent coverage in the continental U.S. and portions of Alaska, Canada and Mexico when above 10,000ft. No matter where a business trip or holiday takes you, you can stay connected.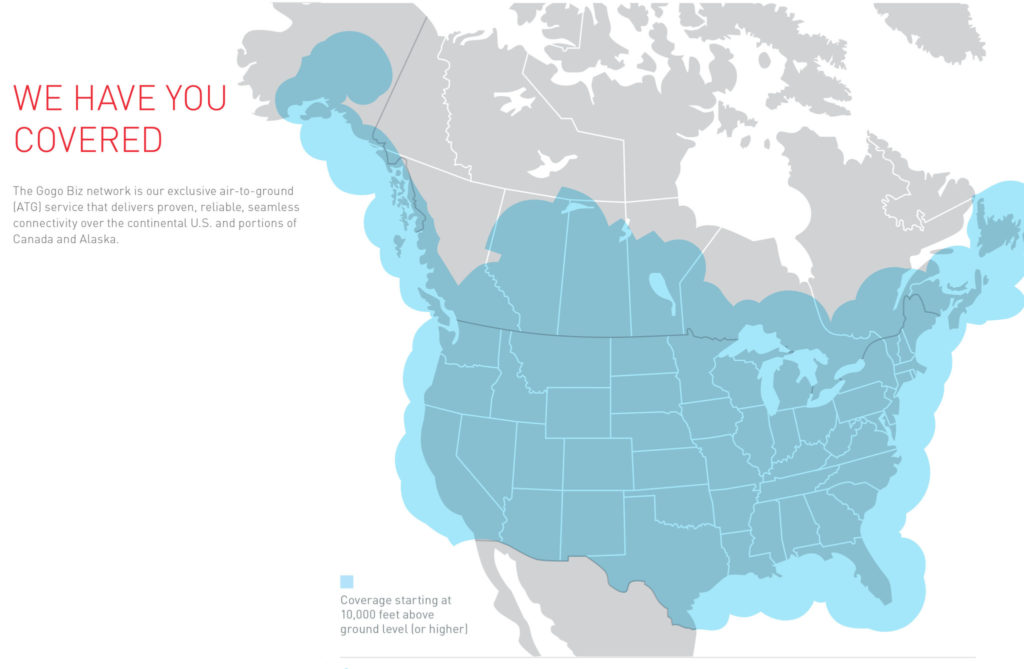 Exclusive inflight entertainment offerings
Inflight streaming services often adds additional data costs or demands more data than a plan allows. With Gogo Biz 4G, the best inflight entertainment offerings are integrated into the Gogo Biz 4G platform. Gogo Vision is considered "the new age of IFE" and includes the latest in blockbuster movies, hit TV shows, real-time moving maps, weather information, and cabin management controls; all accessed through your favorite devices with affordable and predictable monthly pricing options.
---
Clay Lacy is an authorized Gogo Biz dealer; with a history of installing over 100 Gogo systems since 2009. Consult with a Clay Lacy Avionics professional to upgrade to Gogo Biz 4G.