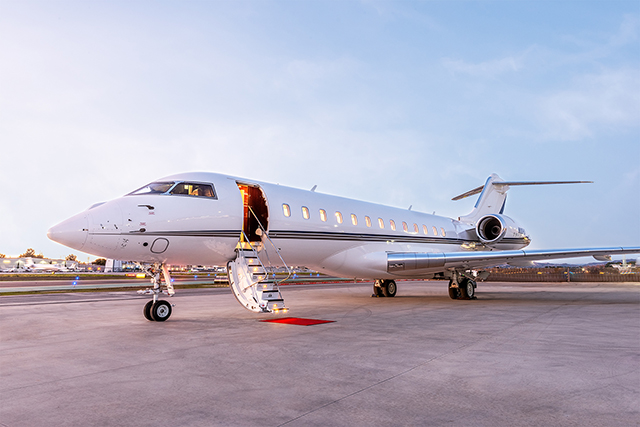 Clay Lacy Completes First Install of Honeywell JetWave Ka-band on a Bombardier Global 6000
JetWave high-speed satellite Wi-Fi enables passengers to stream seamlessly worldwide
(Los Angeles—December 8, 2020) Clay Lacy Aviation, an authorized Honeywell Dealer, has installed a Honeywell JetWave Ka-band connectivity hardware system on a Bombardier Global 6000 ultra-long-range jet. The advanced, multi-component JetWave system is the only solution that enables business jets to connect to Inmarsat's Global Xpress Ka-band network for fast, seamless internet service at any altitude, almost everywhere in the world. International private jet travelers can enjoy high-speed streaming internet speeds on all their devices, participating easily in video conferences, watching movies, sharing video on social media, or sending and receiving large work files. The upgrade was installed at Clay Lacy's Van Nuys Airport Part 145 Repair Station.
"Clay Lacy performed this complex JetWave upgrade on schedule and on budget thanks to their Honeywell and Bombardier expertise," said Renan Bayar, Captain of the Bombardier Global 6000.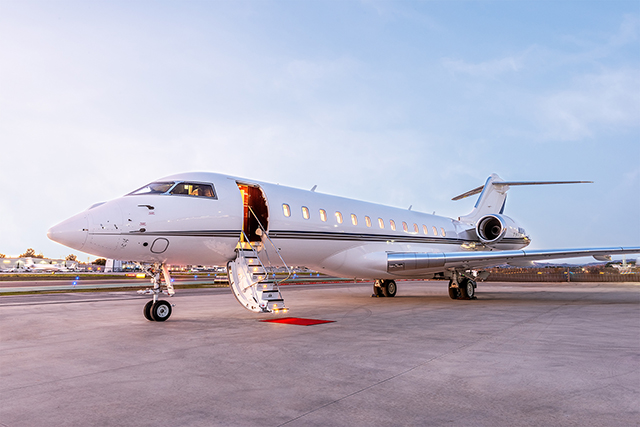 Honeywell JetWave for Bombardier Global, Challenger and Dassault Falcon Jets
The factory-trained Honeywell experts at Clay Lacy can install the multi-component JetWave hardware system on select Dassault Falcon, Bombardier Global and Bombardier Challenger business jet aircraft. Typical downtime is 30 to 35 days.
Clay Lacy MRO and Mobile AOG Services
Clay Lacy offers a growing range of business jet maintenance, inspection, repair and mobile AOG services at Van Nuys Airport, John Wayne Airport in Orange County, McClellan-Palomar Airport near San Diego, Seattle's Boeing Field and Waterbury-Oxford Airport in Oxford, Conn. Clay Lacy is an authorized dealer for major avionics and cabin connectivity solutions. Other services include complete interior upgrades and refurbishing.
To inquire about a Honeywell JetWave installation for your business jet, request a proposal or call +1.818.947.5410.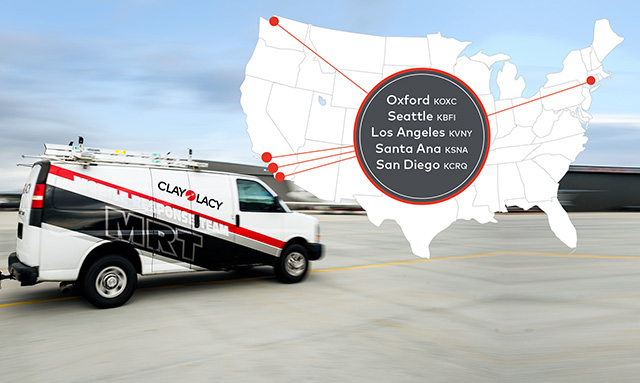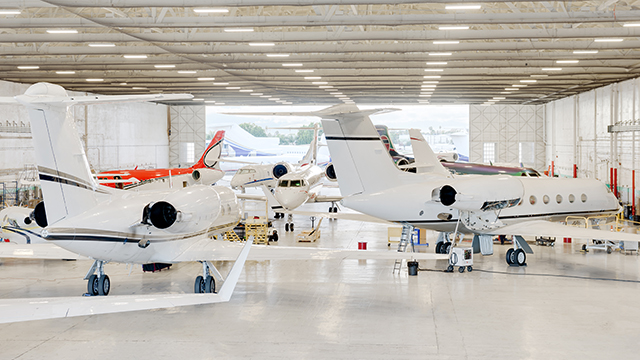 About Clay Lacy Aviation
Founded in 1968 by legendary aviator and industry pioneer Clay Lacy. Today, Clay Lacy Aviation is considered the world's most experienced operator of private jets. Prominent individuals and leading corporations trust Clay Lacy for aircraft management, charter, maintenance, avionics, interiors and FBO services. The company has aircraft operations and regional offices across the U.S., including a full-service FBO at Van Nuys Airport in Los Angeles, a new FBO that begins operations at Orange County's John Wayne Airport in January 2021, and a third FBO that opens at Waterbury-Oxford Airport in 2022. Clay Lacy also has FAA Part 145 aircraft maintenance centers in Los Angeles, San Diego and Oxford, Connecticut. With the most knowledgeable team in the industry, Clay Lacy delivers superior safety, service and value to aircraft owners and jet travelers worldwide. Visit claylacy.com
Press Contacts
Scott Cutshall
Clay Lacy Aviation
+1 (818) 989-2900 X706
Email
# # #