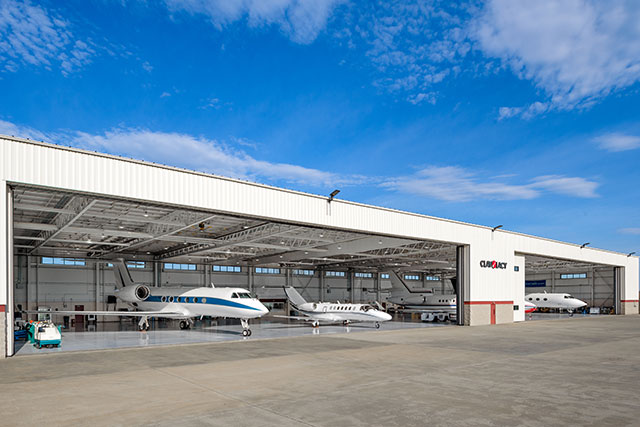 Transport Canada Awards TCCA Maintenance Certification to Clay Lacy FAA Repair Station in Connecticut
Expert Clay Lacy MRO services for Canadian-registered business jets in the Northeastern U.S.

(Oxford, Conn.—November 8, 2021) Clay Lacy Aviation's FAA Part 145 Repair Station in Connecticut at the Waterbury-Oxford Airport (KOXC) is now certified by Transport Canada to provide aircraft maintenance services for Canadian-registered business jets. Transport Canada Civil Aviation (TCCA) certification is based on compliance with the highest standards for aircraft maintenance quality, safety, performance and expertise.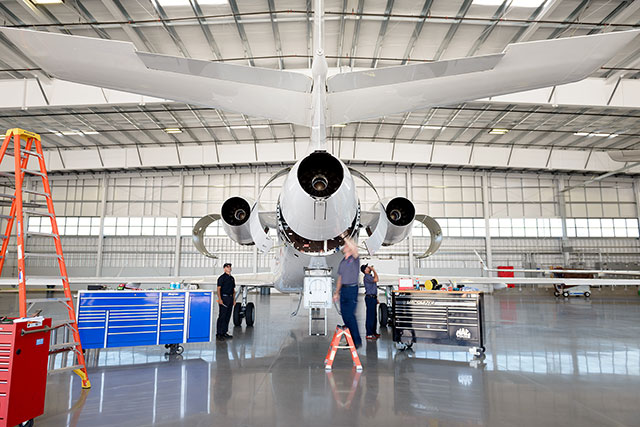 Private Jet Maintenance in Connecticut at Waterbury-Oxford Airport
Meeting the needs of aircraft owners and flight departments throughout the northeastern U.S. and now Canada, Clay Lacy's Waterbury-Oxford repair station provides complete aircraft maintenance, repair and overhaul services. The 65,000-square-foot facility is staffed by technicians trained on Gulfstream, Bombardier, Dassault, Cessna, Embraer, Hawker and Eclipse airframes. Their work is backed by Clay Lacy's fifty-three years of experience maintaining and operating a wide variety of makes and models of business jets from every major manufacturer. Clients can rely on a highly skilled and trusted local resource for light line maintenance, heavy airframe inspections, jet engine and APU maintenance, avionics and cabin entertainment upgrades and repairs.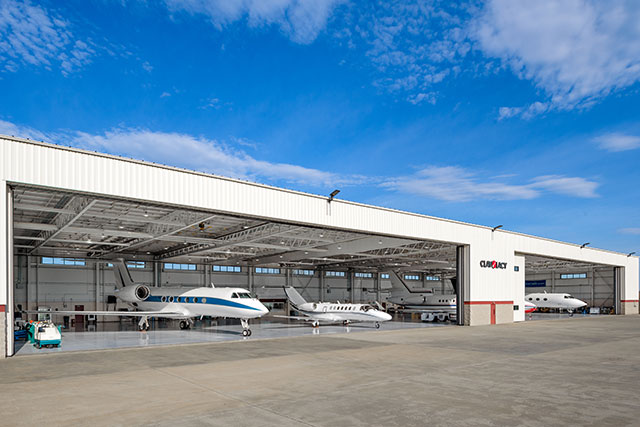 About Clay Lacy Aviation
Founded in 1968 by legendary aviator and industry pioneer Clay Lacy. Today, Clay Lacy Aviation is the world's most experienced operator of private jets. Prominent individuals and leading corporations trust Clay Lacy for aircraft management, charter, maintenance, avionics, interiors and FBO services. The company has aircraft operations and regional offices across the U.S., including full-service FBOs at Van Nuys Airport in Los Angeles and Orange County's John Wayne Airport, with a third FBO opening at Waterbury-Oxford Airport in 2023. Clay Lacy also has FAA Part 145 aircraft maintenance centers in Los Angeles, San Diego and Oxford, Connecticut. With the most knowledgeable team in the industry, Clay Lacy delivers superior safety, service and value to aircraft owners and jet travelers worldwide. Visit claylacy.com
Press Contacts
Scott Cutshall
Clay Lacy Aviation
+1 (818) 989-2900 X706
Email
# # #