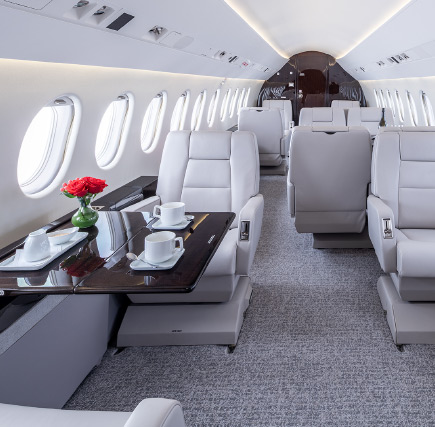 Trends Transforming Aircraft Interiors
November 16, 2020
Aircraft owners want elegant, eye-catching cabin interiors made from materials that last. We looked at the latest trends in aircraft interior design and identified the top changes we are likely to see in interior refurbishment.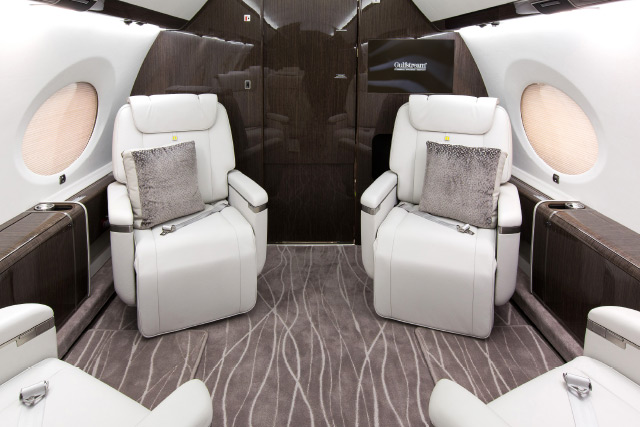 Looking Cooler, Feeling Modern
Trends highlight a color family movement from earthy warm to modern cool tones, such as blacks, grays and whites, across a variety of interior surfaces. Bulkheads, fabrics and flooring have cooled down, creating an open and airy feel in a luxurious look.
Ledges and lines are also changing from soft and round to sharper angles. This transformation touches nearly every surface in an aircraft – from the galley to the lavatory and everything in between.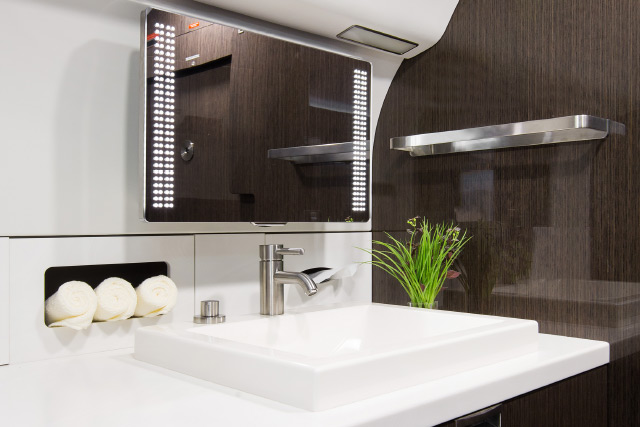 Even lighting preferences are moving to the cooler side of the spectrum. Warm white fluorescent lights are being replaced more and more with bright white LED lamps. This switch not only changes the way an aircraft interior looks and feels; it also saves on future maintenance and upkeep costs due to the longevity of LEDs, which use less power and put off less heat.
To contrast the cold, sharp feel of a cooler aircraft interior, owners are also opting for patterns that add texture through intricate stitching, graphical overlays and non-fabric flooring materials.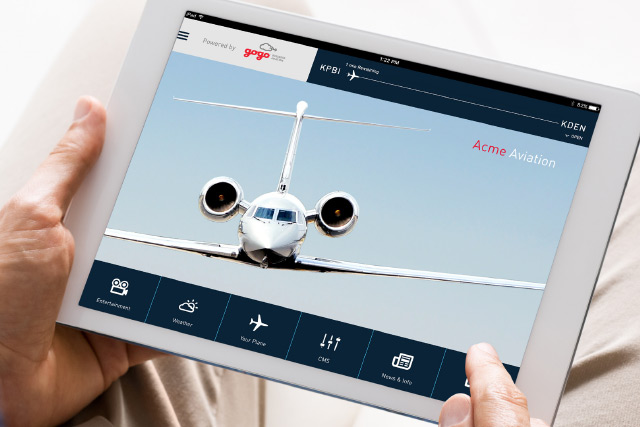 Apps to Command the Cabin
Upgrades to cabin entertainment are some of the most commonly sought modernizations. Many owners choose to upgrade to a total cabin management system that controls air, lighting and other amenities through in-cabin or mobile devices.
Personal monitors are being removed in favor of large-screen, high-definition monitors installed over credenzas – making it easy to share streaming movies and TV with the entire cabin. Add to that a phenomenal sound system and the gaming consol of choice – and inflight entertainment matches what you get on the ground.
Without a hookup for domestic and international Wi-Fi? Clay Lacy Aviation is an authorized dealer for Gogo Biz AVANCE L3 & L5, Honeywell JetWave and SmartSky 4G LTE. We are also a distribution partner for Video Valet custom-curated inflight entertainment services, which is not reliant on Wi-Fi.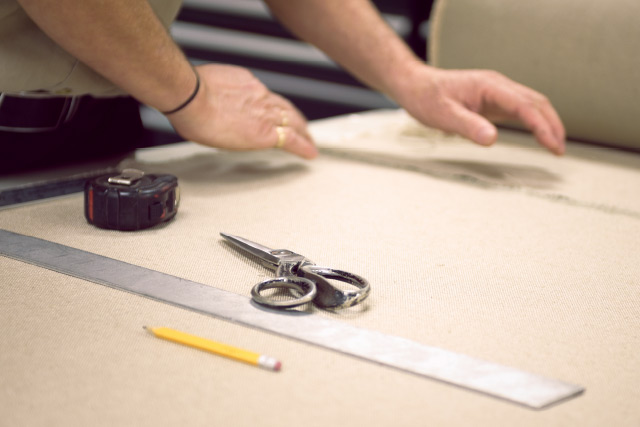 Schedule your aircraft interior refurbishment with Clay Lacy Aviation. We offer complete interior design capabilities, finished at the hands of our master craftsmen.
---
Information based on AIN's New Trends in Aircraft Interiors webinar.