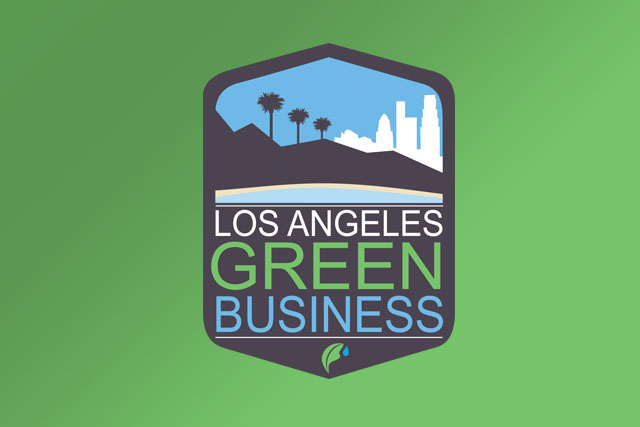 Clay Lacy Certified as Green Business by City of Los Angeles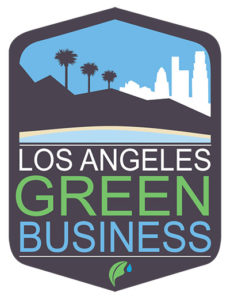 (Los Angeles — May 18, 2018) Clay Lacy Aviation announced that the company's Van Nuys Airport headquarters and maintenance facility is now officially certified by The City of Los Angeles as a Green Business and member of the California Green Business Network. This certification signifies that the company is conducting business using strategies aimed at improving employee wellness and productivity, energy savings, water efficiency, resource stewardship and reducing CO2 emissions.
In a formal letter to the company, the City of Los Angeles writes that Clay Lacy "has met the business standards set by the city and the California Green Business Network, which demonstrate that you run your business in a sustainable manner, both in policy and in practice. Thank you for being a leader in sustainability. You are a model for all other businesses in our great city and state."
"We take pride in being part of the growing green business community of Los Angeles," said Steve Lee, General Manager, Clay Lacy Van Nuys FBO.
Learn more about the California Green Business Network at https://greenbusinessca.org.
About Clay Lacy Aviation
Founded in 1968 by legendary aviator and industry pioneer Clay Lacy. Today, Clay Lacy Aviation is considered the world's most experienced operator of private jets. Prominent individuals and leading corporations trust Clay Lacy for aircraft management, charter, maintenance, avionics, interiors and FBO services. The company has aircraft operations and regional offices across the U.S., including FBOs at Van Nuys Airport in Los Angeles and Seattle's Boeing Field, and FAA repair stations in Van Nuys, Seattle and San Diego. With the most knowledgeable team in the industry, Clay Lacy delivers superior safety, service and value to aircraft owners and jet travelers worldwide. Visit claylacy.com.
Press Contact
Scott Cutshall
Clay Lacy Aviation
+1 (818) 989-2900 X706
Email
# # #