Dassault Falcon Jet's rich legacy and its talented engineers make Falcon jet aircraft among the finest in the aviation industry. Clay Lacy's offers the Falcon 2000, Falcon 2000EX, Falcon 2000 EASy, and Falcon 900EX large cabin jets that boasts impressive speed and range. When designing these aircraft, Dassault Falcon commissioned an exclusive Pratt & Whitney engine to deliver unprecedented thrust and fuel economy. The aircraft's cutting-edge design contributes to its reputation as a safe, reliable, efficient aircraft.
As a passenger, you will enjoy the expanded headroom and large cabin size of a Falcon jet charter. In addition to its richly appointed cabin living space, a private Falcon aircraft offers a separate luggage compartment, private dressing room, and enclosed lavatory. The satellite phone and in-flight wi-fi allows corporate travelers to stay connected wherever you go.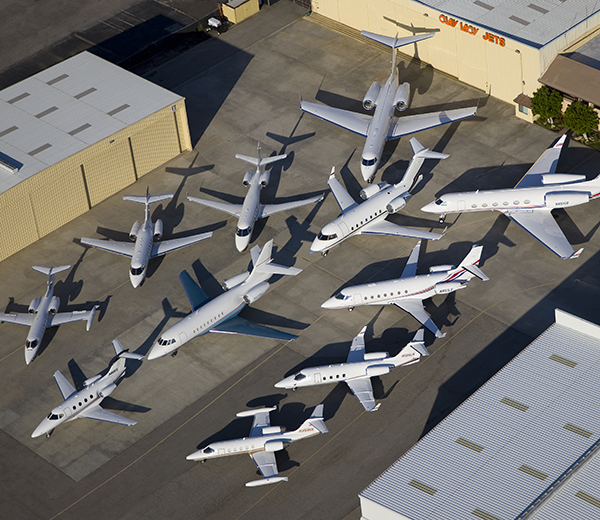 Exceptional Safety Record
With five decades of experience, Clay Lacy has an impeccable safety record. Clay Lacy has the prestigious ARGUS Platinum Rating, is the longest standing Wyvern Wingman charter operator and received IS-BAO Stage 3 certification from the International Business Aviation Council. We are a member of NATA Safety First and the recipient of the U.S. Department of Transportation's FAA Diamond Award for maintenance excellence. Clay Lacy's reputation for safety is unsurpassed by any other company.