Clay Lacy maintains one of the largest fleets of Gulfstream charter jets in the United States. Choose a Gulfstream for your next trip to experience truly luxurious travel.
The range of Gulfstream jet charter options allows you to choose the aircraft that best fits your needs with the confidence that Clay Lacy will deliver a seamless flight experience. Chartering a Gulfstream jet gives you the flexibility to take up to 14 passengers on your flight and provides an impressive flight range from 4,800 to 7,500 miles. With a Gulfstream charter jet from Clay Lacy, you can have dinner in New York City and wake up in Cairo feeling perfectly refreshed.
Clay Lacy ensures that each aircraft in our fleet meets rigorous standards and passes regular safety checks. All Gulfstream aircraft are outfitted with the latest technological innovations and safety features to ensure an excellent passenger experience. Gulfstream's innovative PlaneConnectTM and Enhanced Vision System technologies give your pilot unprecedented control and situational awareness. This translates into a safer, smoother flight with the comfort of your own private charter jet.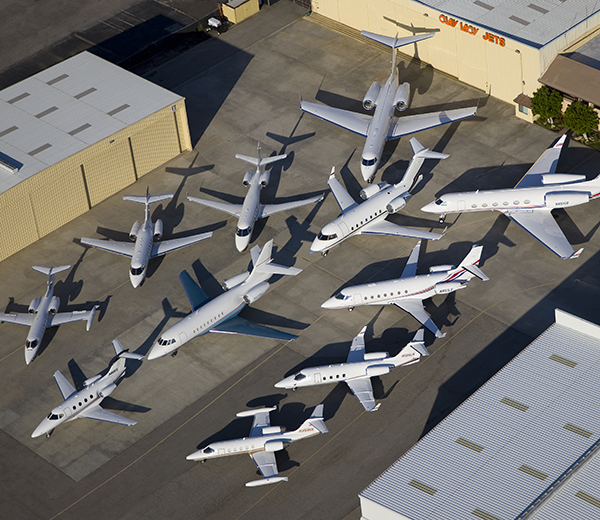 Exceptional Safety Record
With five decades of experience, Clay Lacy has an impeccable safety record. Clay Lacy has the prestigious ARGUS Platinum Rating, is the longest standing Wyvern Wingman charter operator and received IS-BAO Stage 3 certification from the International Business Aviation Council. We are a member of NATA Safety First and the recipient of the U.S. Department of Transportation's FAA Diamond Award for maintenance excellence. Clay Lacy's reputation for safety is unsurpassed by any other company.