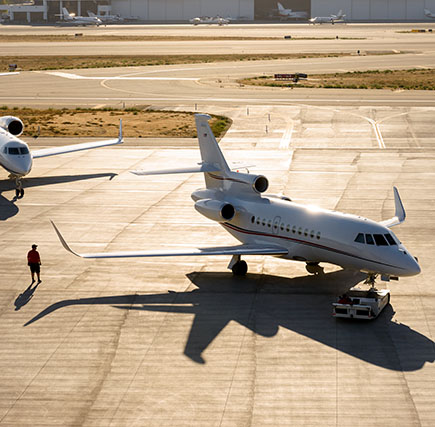 How To Choose A Professional Aircraft Management Company For Your Business Jet
December 14, 2022
"The best aircraft management is not the most expensive nor the least. Rather, it's the one who deals fairly, advocates in the client's best interest and does what is right when action is required."
—Joe Barber, SVP Commercial Operations, Clay Lacy Aviation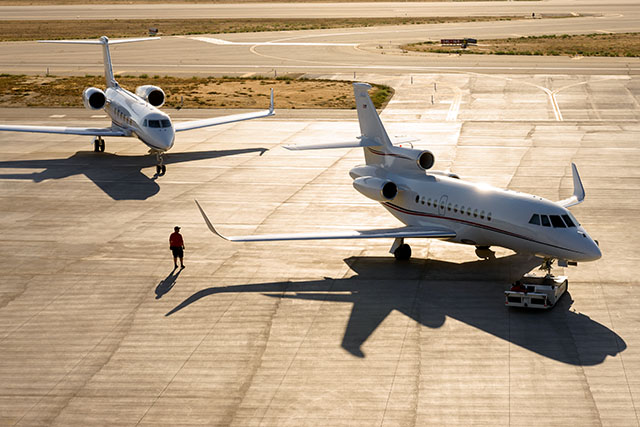 Beyond a reputable name and a professional aircraft management process, what criteria differentiates one top private aircraft management company from another? Considering the scope of experience required to properly manage a multimillion dollar business jet, how does an aircraft owner or chief pilot evaluate and identify the best aircraft management company to support their aviation asset?
To help answer these questions, Joe Barber, SVP Commercial Operations at Clay Lacy Aviation, shares three-touch points of what sets one aircraft management company apart from another.
1. A Professional And Experienced Manager
The first component that sets a professional management company above the rest is the aircraft manager. "It's simple really— what differentiates a manager. It is about how the manager treats people," advises Joe. Not only must a manager understand the client and their specific needs, but also exhibit a harmonized approach to working with people.
"It's simple really— what differentiates a manager. It is about how the manager treats people."
A cohesive management style is one that is built upon aircraft management experience. Additionally, a manager who displays an exceptional ability to listen and apply an owner's desires and goals into actionable results is essential. The best aircraft managers treat everyone with respect, kindness and care. Owners and pilots can tell a lot about a company and the aircraft management side of the business by how an aircraft manager interacts with those inside— and outside— of his or her business network.
2. What Is The Longevity And Retention At The Private Jet Management Company?
An important indication of how well an aviation asset will be managed is to take into account the years that a company has been in operation. Owners and pilots should ask, "What is the retention rate within this aircraft management company?" Joe says that, "You are able to tell a lot about an aircraft management operation by looking at the longevity of the brand and the people who compose it."
Owners and pilots are wise to question how long a company has operated, the longevity of the key employees within the organization, and the employees' dedication to their role with the company. "In aircraft management, there will be times when situations go off-course, but the true test to whether a company is good or bad is recognizing how an individual recovers," says Joe. "Are the employees dedicated to serving the customer for the long-term?" Longevity, retention and dedication are valuable indicators in regards to a top aircraft management company.
An aircraft manager is the liaison between the aircraft owner and a company, but it takes a team to create and execute a management plan that will yield long term satisfaction. Chief pilots and owners should ask, when choosing a management company, "Who is my team and what is each person responsible for covering?" Joe advises clients to take a keen interest in the people comprising the operation. "Who is the dispatcher, accountant, or director of maintenance?" says Joe. "The team members— their abilities, experience and character— matters when selecting an aircraft management company."
"The team members— their abilities, experience and character— matters when selecting an aircraft management company."
There is a definite advantage and convenience to managing an aircraft at Clay Lacy; as all aspects of jet ownership are available at one location. Aircraft managers work closely with— and personally know— the individuals who book charter flights, conduct aircraft maintenance and crew the jet. The team approach established, internally, creates trust and efficiency for jet owners.
3. What Is A Professional Private Jet Management Company?
Managing a private jet takes a considerable amount of time and coordination. Owners often assume, in an effort to save on costs, that pilots can take on the role of both managing and flying, but a designated aircraft manager is truly a necessity when owning an aircraft. Pilots have enough responsibilities to be tasked with the additional job of managing a jet. "The nature of management requires daily touch-points. It's not a decision an aircraft owner should take lightly," says Joe.
Clay Lacy is a private jet management team that has the agility, responsiveness and personal attention of a private flight department refined over the past 50 years, with the resources of a large organization. We possess the experience and resources to ensure a legendary ownership experience. 
---
Interested in managing your jet with Clay Lacy? Contact an aircraft management professional today or tell us about your challenges below.