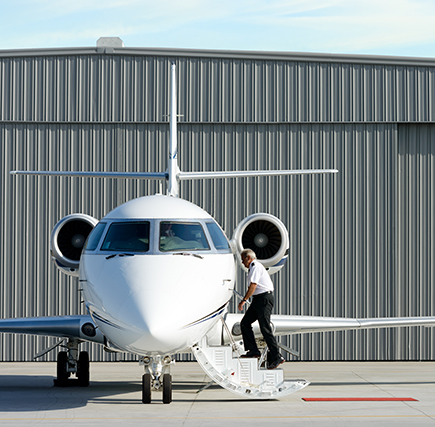 Choosing Your Aircraft Management Company: Five Keys to Successful Due Diligence
By Joe Barber, VP Fleet Development, CAM
July 9, 2020
In a perfect world, the due diligence process to select the right aircraft management company would be straightforward and objective. Competing proformas would be formatted identically with the same terms for every line item. There would be no hedging or ambiguity. No hollow promises or questionable guarantees. No missing budget variables that appear as unpleasant surprises on the first invoice. Clients could easily compare and contrast, and make better informed decisions.
Instead, welcome to the real world, where proposals to manage business jet aircraft vary widely in organization and terminology, where the emphasis is often on salesmanship and showmanship, looking good rather than being thorough and transparent, and where the lowest estimate might end up costing you tens of thousands more in unexpected fees.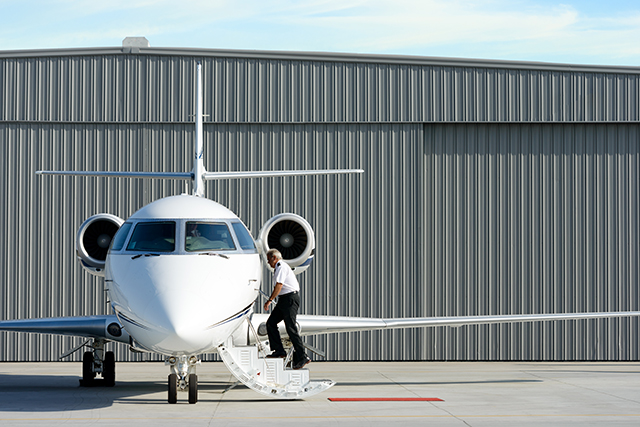 This should not be a beauty contest—but it often is.
Charles Porteus, president and founder of Seefeld Group, a leading business aviation marketing and research firm, notes that client surveys often show aircraft management is viewed as a "commodity." For clients, there is little—or at least difficult to discern—differentiation among competing companies. The result is more like a beauty contest than the meticulous presentation and review of high-end business services to manage, operate and maintain a multi-million-dollar capital asset.
There's a reason they call it due diligence.
The dictionary defines diligence as "persistent work and effort." That sums up the challenge for business jet owners and their advisors as they seek to find not only the answers to questions, but to ensure that the right questions are being asked in the first place. Here are five guidelines that together are the key to finding the ideal aircraft management company for your specific needs.
1. Focus on objective metrics—yours as well as theirs.
You begin with the basics, of course. How many years has the company been in operation? How many aircraft do they manage? Part 91 vs. Part 135? Locations? Pilots? Management fees? Insurance? And so forth. Then dig deeper. Create constants for your comparison so you are comparing apples to apples. Fundamentally, you are conducting a gap analysis so you can more thoroughly understand what is being offered, what is different and what is missing.
Each company should be able to demonstrate objectively why they are a better choice than their competitors—although beware if they seem to be "tearing down" other companies in order to build themselves up. Turn the tables and ask what competitors might say about them.
2. Listen to what they are asking you.
At the same time, play close attention to the questions they are asking you. They should be probing to fully understand your unique requirements, mission profile, where you travel, how often and who goes with you. Your expectations of a management company, needs and preferences for meals and amenities, international issues, and other key details and concerns. If they are not asking these questions, you have to wonder if they are truly focused on your best interests.
3. Seek expert insights.
There are numerous professionals within the business aviation industry: the list includes aviation attorneys, CPAs and other financial advisors, aircraft brokers, insurance providers. Their knowledge of the industry and the major players, as well as their specific expertise, can be a valuable resource for you as you narrow your choices. Poll their opinions, while keeping an eye out for any possible conflicts of interest.
4. Challenge any "guarantees."
The only thing that can be guaranteed is that nothing can be guaranteed. Not only is aircraft ownership inherently complex, our world is filled with variables. Who, for example, could have anticipated COVID-19? So it is wise to challenge any guarantees from a prospective management company.
Guaranteed charter revenue. How can they promise that? Instead, ask the company to demonstrate how they will work to generate charter revenue to meet your agreed-upon goals.
Guaranteed maintenance costs. Really? Ask them to show how will they work to minimize your maintenance costs without sacrificing quality or safety.
5. Watch out for what might be missing.
If a proposal is dramatically lower than others, it could be a sign that one or more variable budget items has been omitted or significantly underestimated. For example, international handing and other fees related to foreign travel. Or warranty and subscription costs. There are any number of candidates that can fluctuate wildly based on a number of variables specific to your use of the plane. This is the time to ask questions and demand answers. Otherwise you might find that the lowest bid was ultimately the most costly choice—a fact you might not discover until you see your first invoice.
Otherwise you might find that the lowest bid was ultimately the most costly choice—a fact you might not discover until you see your first invoice.
The bottom line is that this due diligence is worth it. With the right aircraft management company you will have an invaluable partner. Working closely with you, they can lower your ownership costs, add value, maximize efficiencies and ensure your asset is operated and maintained to the highest standards—so you can experience all the benefits and enjoyment of business jet ownership.
---
Clay Lacy can complete a detailed cost analysis of your operation and deliver transparent reporting in areas such as maintenance, training, subscriptions, insurance and aircraft cleaning. Speak with one of our aircraft management experts or let us know what current challenges you are trying to solve with aircraft management services.