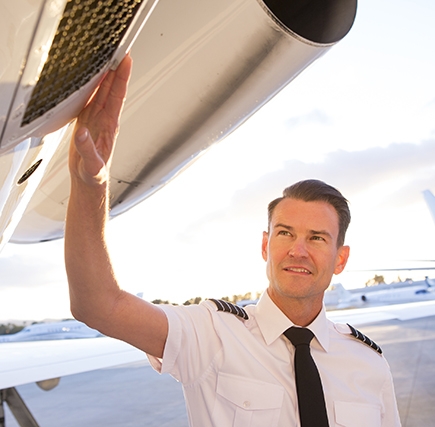 Aircraft Management: The Aviation Professionals Every Jet Owner Needs
By Joe Barber, VP Fleet Development, CAM
July 15, 2020
Savvy business jet owners know how to maximize operational efficiency and safety, in the air and on the ground, while minimizing costs, complications and inconveniences. In short, how to enjoy the full benefits of jet ownership.
How to own a private jet?
There are five key people you need to have on your team to own a private jet.
1. Aircraft broker to help you find and buy the right jet.
2. Aviation attorney to provide critical guidance on ownership structure.
3. Aircraft manager to oversee daily operations, employ crew-members, and maintain the jet.
4. Flight crew to fly your jet.
5. Aviation CPA to ensure you avoid unnecessary tax liabilities.
Each professional fulfills a specific, highly specialized purpose—working in harmony to consistently and proactively insulate the client from liability and surprise costs, minimize tax exposure and operate efficiently and safely. Let's take an in-depth look at the roles these aviation specialists play, and how they interact with an aircraft owner, and with each other.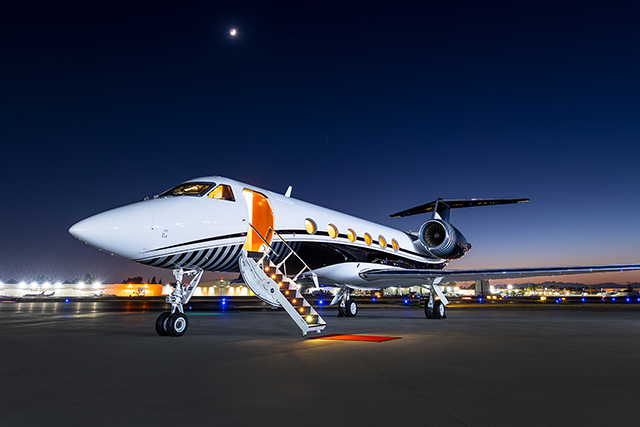 Aircraft broker: More than buying and selling.
An aircraft broker sets the tone and lays the foundation for a smooth acquisition of the aircraft. The broker might be the client's first contact within the business aviation industry, or introduced by an aviation attorney, aircraft manager or other professional. Aircraft brokers are often mischaracterized as simply wanting to make the sale, but keep in mind that they have a responsibility to the client beyond advising on the best type of aircraft that to meet their needs. An important part of their job is providing direction on building a team to facilitate a smooth acquisition and create long-term owner satisfaction. Ideally, aircraft brokers would like to be involved early on in the process to establish a productive dialogue with the owner, as well as communication with an aviation-focused attorney, management company and CPA.
Aviation attorney: Guiding you through a maze.
New aircraft owners might assume that they do not need an attorney who specializes in aviation. After all, they may already be represented by an excellent law firm or corporate legal department. The reality, however, is that aviation law is a highly complex field, demanding mastery of a bewildering array of separate laws, rules and regulations governing every aspect of ownership. It's very much analogous to the world of medicine, where you might have a great internist, but you would seek a board-certified cardiologist to treat any heart issues.
The aviation attorney works closely with other team members—especially with the aviation CPA/tax specialist. This helps assure the correct structuring of all ownership and operational aspects. optimization of available tax benefits and compliance with aviation regulations—all of which requires considerable effort and experience.
An aviation attorney will have a less prominent role in the ongoing management and operation of a jet but is essential in the initial phases of aircraft ownership and delivery. This is when multiple team members are involved simultaneously and effective communications are so critical.
Aircraft manager: Your 24/7 trusted advocate.
A constant resource is the aircraft manager, who works for the aircraft management company and helps oversee every aspect of the jet ownership experience. Among many responsibilities, the aircraft manager assists in crew recruitment and management, aircraft scheduling and charter coordination, financial reporting, maintenance, avionics and cabin upgrades. "The best aircraft management is not the most expensive nor the least," says Joe Barber, VP of Fleet Development at Clay Lacy Aviation. "Rather, it is the one who deals fairly, advocates in the client's best interest and does what is right when action is required."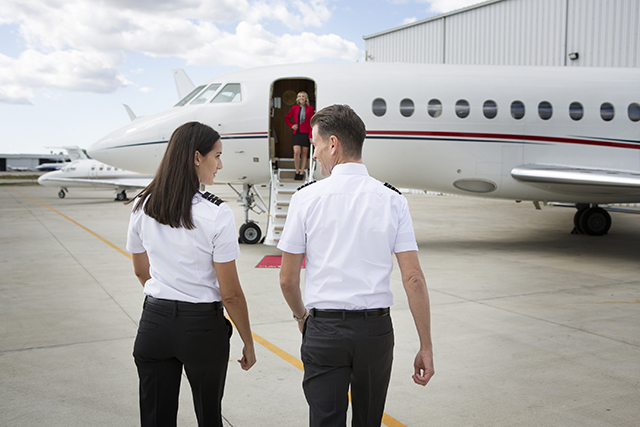 Flight crew: On the job even on the ground.
It is paramount to set in place an experienced and personable flight crew—pilots, flight attendant and maintenance technician—that the owner likes and trusts. Once the operation and certificates are established, the flight crew has the most direct contact with the aircraft owner on a daily basis. The flight crew will work closely with the aircraft manager to handle the operational aspects and logistics of owning an aircraft—such as supporting scheduled maintenance events, advising on upgrades, crew performance review, and general maintenance and outfitting of the plane.
Aviation CPA/tax specialist: Helping you save money.
In the aviation industry, tax laws are not only complex and intricate, they often conflict with federal aviation regulations. Due to this fact, it is essential that the team include an aviation CPA who will provide guidance on how to lower or eliminate their tax exposure on a variety of federal, state and local issues, such as personal use of company aircraft, sales and use tax exemptions, property tax assessments and appeals, excise tax on transportation and fuel, and many other areas.
The aviation CPA coordinates with all of the professionals on the team and helps identify the specific needs and interests of the aircraft owner that must be considered to identify the proper structure. Just because a particular structure works for one client, doesn't mean it will work for another.
Experience the full benefits of jet ownership.
Whether an owner has one plane or multiple jets— from an Embraer Phenom 300 to a Gulfstream G700— having the right team of aviation professionals in these five key roles is critical to an enjoyable, cost-efficient aviation experience. The sooner that team is in place, the better. Scott Cutshall, SVP Business Operations at Clay Lacy, stresses the importance of keeping time on an owner's side. "Assemble your team early," says Scott. "I can't emphasis the importance of that enough. By putting your team in place early, before a letter of intent is drafted, an aircraft owner will save significant time and money."
---
Interested in discovering more about the business jet ownership experience? Contact Clay Lacy or let us know what current challenges you are trying to solve with aircraft management services.