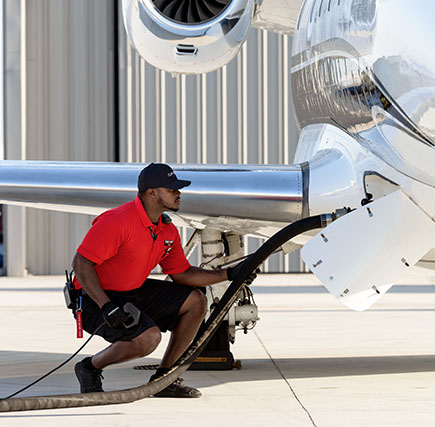 How Pilots Decrease Fuel Costs For Aircraft Owners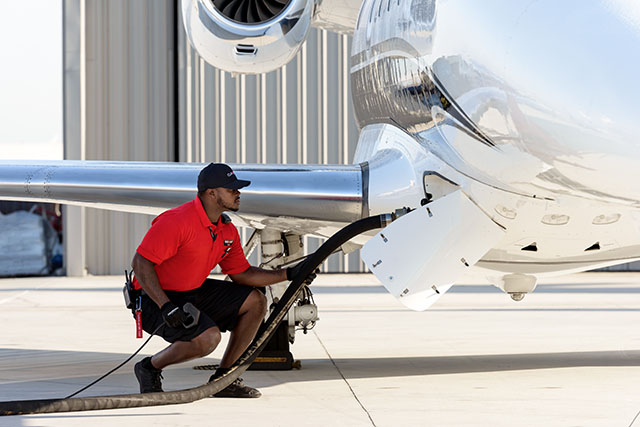 In business aviation, jet fuel is the highest variable cost of jet ownership. Professional pilots must calculate the optimized flying speed and altitude, based on a variety of factors, to determine what is both the safest and most efficient fuel burn. Technology exists— for many commercial jetliner pilots— to quickly calculate the amount of fuel burn in pounds per nautical mile, but do corporate pilots utilize similar tools in the private aviation sector? As an aircraft owner, how do you know if your pilot is flying fuel efficiently?
A fuel efficient flight
Many aspects influence fuel consumption rate. Variables like altitude, atmospheric conditions, weight and load factor; as well as aircraft model and design contribute to fuel burn. Most modern day jets have flight computers to calculate the most advantageous flying altitude and speed. "A professional pilot makes the decisions needed to operate the safest and most efficient flight possible," says Cliff Holt, Senior Captain on the Gulfstream G550/450 with Clay Lacy Aviation. "There is a cost to tanker fuel."
When Cliff mentions the idea of, "tankering fuel," he is referencing the choice to carry more fuel than needed for a particular flight. "By tankering fuel, that could mean fueling more at one location to save on high fuel prices at another— and then so-on to optimize buying fuel at lower cost locations," says Cliff.
"A professional pilot is making the decisions needed to operate the safest and most efficient flight possible."— Cliff Holt, Senior Captain; Gulfstream G550/450
Calculating fuel burn
The constantly changing factors that affect fuel burn contribute to ever adapting algorithms used to determine a fuel-efficient flight. Clay Lacy Gulfstream G200 Captain and Fleet Manager, Patrick McPartland, notes that many older jets employ a method of 'pilot number-crunching' as opposed to relying solely on flight computers. "Many of the older tech airplanes [and their pilots] resort to good old fashioned math and flight planning," says Patrick. "There are a variety of tools at our disposal to assist in making proper calculations. I use a flight planning software and website to do all of my planning to realize the most efficient burn."
For the corporate pilot, discovering an efficient fuel burn doesn't end after checking a website or app, but he or she must also use good judgment to achieve the desired fuel burn rate. Private jet pilots have a responsibility to create cost savings for owners; with safety always remaining the first priority. A Clay Lacy pilot— whether utilizing an app-based system, flight computer influenced, or combination method of relying on multiple math formulas— is continually working to keep variable fuel costs optimized and achieve a fuel efficient flight.
---
Our experienced FBO team is focused on delivering personalized service. Learn more about our FBO services and competitive fuel pricing.