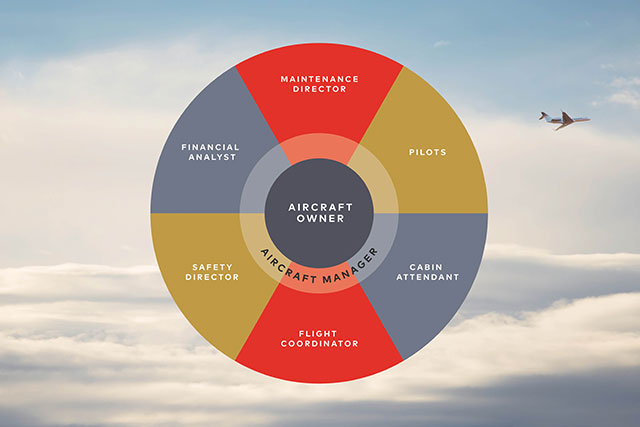 What Does an Aircraft Management Company Do?
April 27, 2021
Large corporations with multiple aircraft often establish a corporate flight department to manage aircraft operation. For individual owners and family offices, though, flight departments are not a practical or cost-effective solution for aircraft management. Utilizing a top aircraft management company like Clay Lacy Aviation offers the same personalization of having your own private flight department as well as the benefits of being part of a fleet with deep expertise, relationships and resources.
Your Aircraft Manager
Proven over 53 years, our unique personalized approach to aircraft management delivers the best ownership experience. We assemble a team to function as your private flight department.
Led by one of our aircraft managers – with deep cross-disciplinary experience – each member of your team brings specialized skills and knowledge. Together, they work proactively to ensure your safety and security, lower costs and downtime, and enhance the value and enjoyment of your business jet. Your aircraft manager is the conductor to this orchestra, ensuring good communication between team members and making sure all the complex parts come together for a great experience.
Your primary point of communication
Provides oversight, direction and cross-team coordination
Solves problems, answers questions and is responsible for excellent service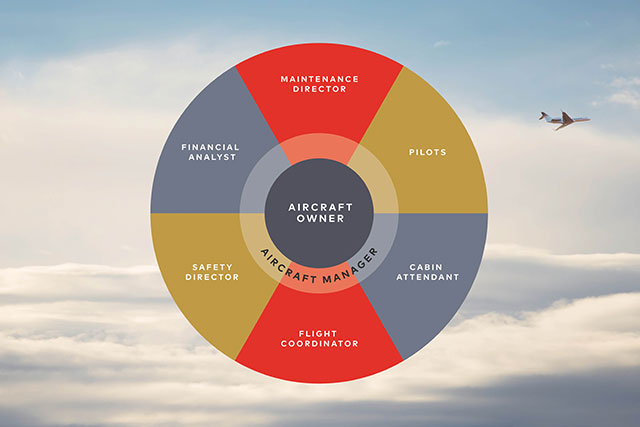 Your Financial Analyst
A dedicated financial analyst provides monthly, quarterly and annual reporting and analysis – giving you actionable insights into the performance of your jet. Your analyst also manages the finances surrounding the operation of your aircraft to lower costs and maximize efficiencies.
You have a dedicated financial analyst on your team providing insights and optimizing your aircraft in the market, including for:
Charter revenue for Part 135 managed aircraft
Insights planning and trend analysis
Fuel consumption and pricing trends
Subscription recommendations and costs
We use a segregated, FDIC-insured, interest bearing account to fund your aircraft's operating expenses, delivering complete control and transparency for you and your finance team.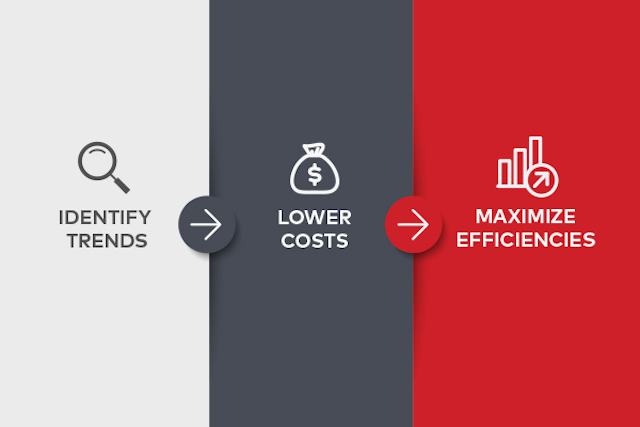 Your Maintenance Director
A full-time or shared director of maintenance provides daily oversight and maintenance coordination for your jet. Your maintenance director minimizes downtime and coordinates inspections around your schedule. Our expertly trained technicians are some of the best in the industry. On the ground or in the air, no one delivers greater safety, service and value.
Aircraft in our managed fleet also benefit from our in-house maintenance with:
A variety of services: avionics, interiors, MRO, repairs, upgrades and more
Authorized avionics and cabin entertainment dealer for manufacturers
Higher dispatch reliability and less downtime
Onsite parts inventory
We offer MRO services for Bombardier, Dassault, Embraer, Gulfstream and Hawker jets at our three Part 145 Repair Stations. Additionally, our 24/7 AOG Mobile Response Teams are available on the West Coast in Seattle, WA; and Southern California.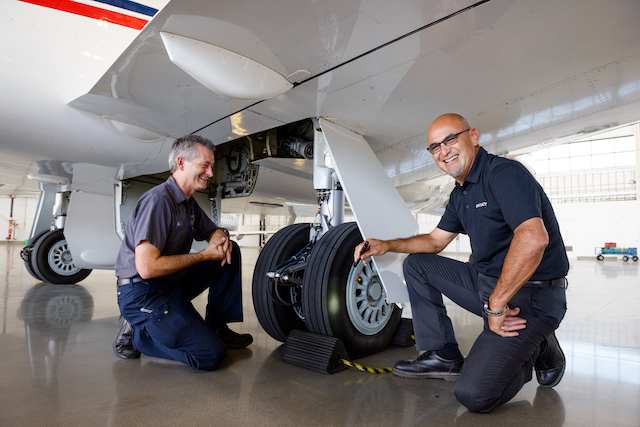 Your Flight Crew
Aircraft require crew members: pilots and cabin attendants. These essential members of your flight crew need regular flight, emergency and safety training, which is coordinated by Clay Lacy Aviation as your aircraft management company.
Our pilots go through award-winning, biannual flight training using state-of-the-art full-motion simulators as well as annual international, onboard emergency and extended overwater training. Cabin attendants are not only trained in the culinary arts – they're also experts in emergency and safety procedures.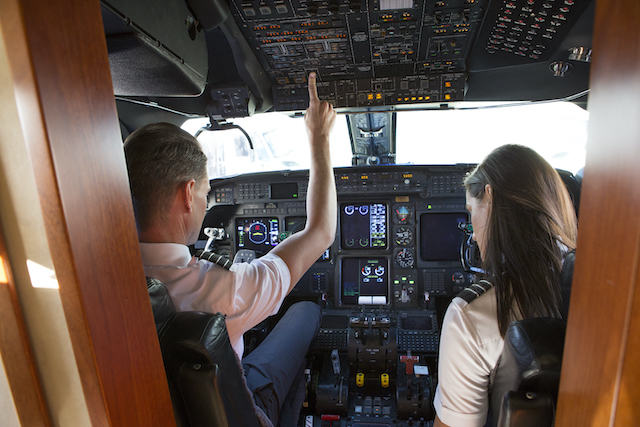 Your Flight Coordinator
Quick, convenient, safe travel is the reason you purchased your aircraft in the first place. At Clay Lacy Aviation, you have a dedicated flight coordinator to oversee all your trip planning, ground transportation arrangements, parking and permitting, fueling, crew currency, logistics and more. Backed by a team of professional dispatchers and senior flight operations managers, your flight coordinator also brings considerable expertise in coordinating and planning flights to international destinations where permitting and regulations vary greatly country to country.
Finally, for aircraft in our Part 135 charter fleet, your flight coordinator is responsible for ensuring your aircraft is achieving your charter revenue goals.
---
Interest in learning more? Contact our team of aircraft management experts to talk about our services.