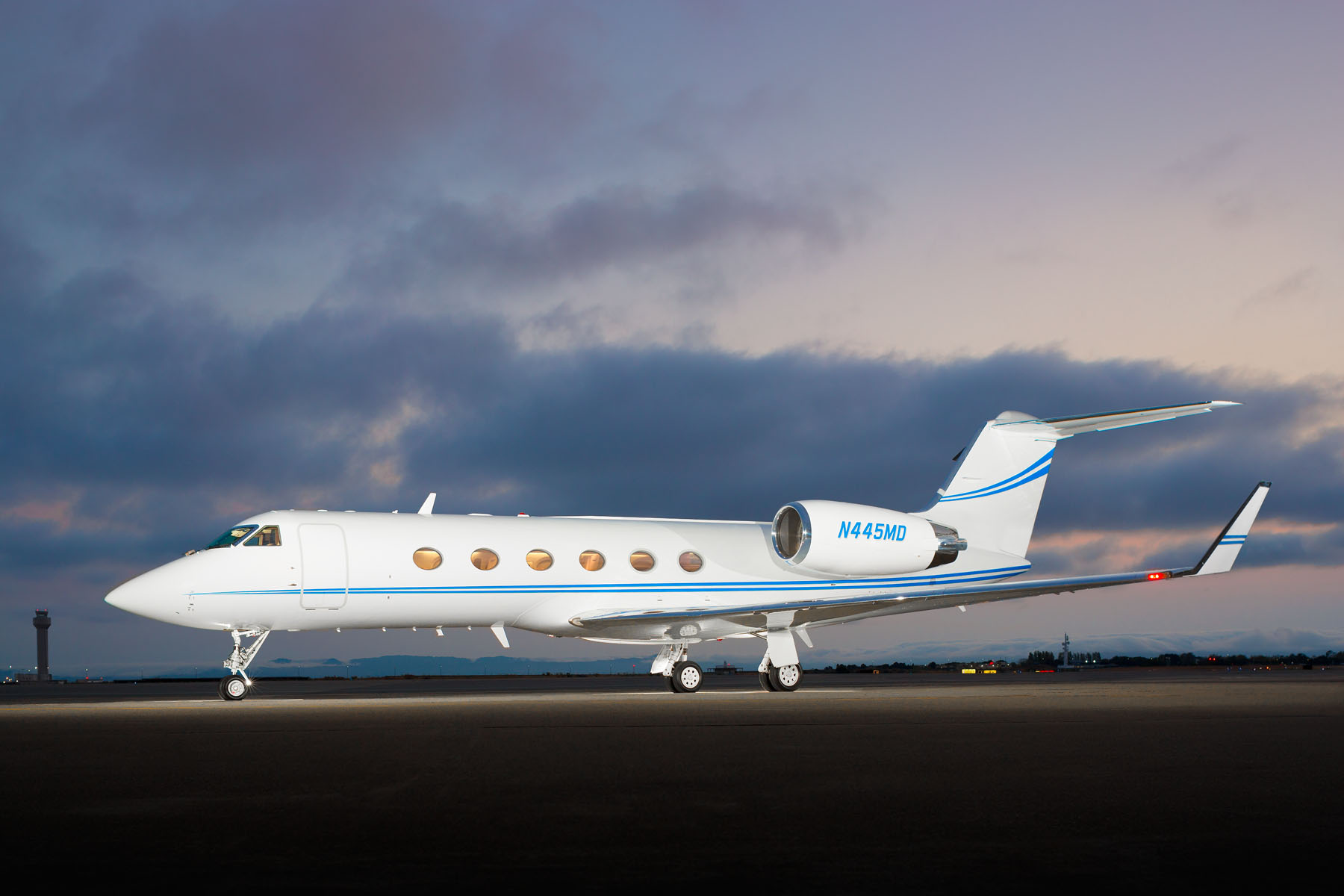 Clay Lacy Aviation Welcomes Wi-Fi Equipped Gulfstream IVSP to Charter Fleet in Northern California
One of the world's most in-demand business jets, the GIVSP joins the company's diverse charter fleet to provide spacious and comfortable travel at home and abroad. 
(Los Angeles, Calif. – March 11, 2014) Clay Lacy Aviation (Clay Lacy)—the most experienced operator of private jets in the world—welcomes a Gulfstream GIVSP based in Oakland, Calif., to its diverse fleet of 75 business aircraft to meet the growing demand for charter services in the Bay Area.
"The Gulfstream GIVSP is an iconic business jet, offering a well-appointed cabin with wireless internet, and intercontinental range," said Clay Lacy Aviation Vice President of Travel Services Veriar Collins. "This addition helps meet demand among a rising number of charter clients in the Bay Area who are selecting Clay Lacy Aviation as their preferred private jet charter provider."
With a range of 4,220 nautical miles, the Gulfstream GIVSP is perfect for cross-country travel, Hawaii, or one-stop to Europe. Its recently modernized interior provides seating for 14 and sleeps six passengers. Amenities include a full-service galley, private lavatory, luxurious cabin equipped with wireless internet, a surround sound entertainment system with DVD/CD players and flat-screen displays, and an Airshow moving map display. Its three separate seating zones can be reconfigured for comfortable sleep when traversing time zones, making it ideally equipped for non-stop intercontinental travels.
To learn more about this Gulfstream GIVSP or other aircraft in the Clay Lacy fleet, please contact one of our travel coordinators at (800) 423-2904 or charter@claylacy.com.
ABOUT CLAY LACY AVIATION
Founded in 1968 by an aviation legend, Clay Lacy Aviation is distinguished as the most experienced operator of private jets in the world, with one of the most diverse fleets of charter and managed aircraft available. Headquartered in Los Angeles with a second facility in Seattle, the company offers a complete range of aircraft management, charter, sales, FBO, maintenance, avionics and interior services, and is an authorized service center for the Embraer Phenom 100 and 300. Our experienced team is globally recognized for providing aircraft owners and jet travelers unequalled safety, service and value.
Clay Lacy Aviation is the recipient of numerous industry awards, including: "Best of the Best" Jet Charter Service and Aviation Management Company – Robb Report; Diamond Award for Excellence in Maintenance Training/Proficiency – Federal Aviation Administration; Best Pilot Training Program and Platinum Rating – Aviation Research Group/U.S.; IS-BAO Stage 2 Certification – International Business Aviation Council; and Wingman Rating –The Wyvern Standard. For more information, visit www.claylacy.com.
For More Information
Scott Cutshall
Vice President, Marketing
(818) 989-2900
marketing@claylacy.com