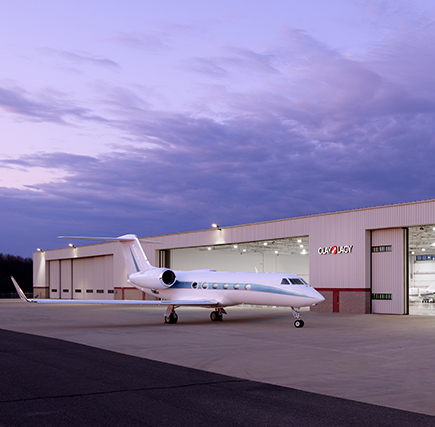 What To Ask Your Jet Charter Broker Before You Fly
You need to know this. Brokers and other private jet charters often focus only on finding the lowest cost option for your trip. Buy it low to sell it high. They're not paying attention to the quality of aircraft, experience they're putting you in or the proficiency of the pilots flying for you.
When was its last scheduled maintenance? How many hours does it fly each year? How much time in that aircraft model does the crew have? These are the questions that someone should be asking the next time they search for a jet charter.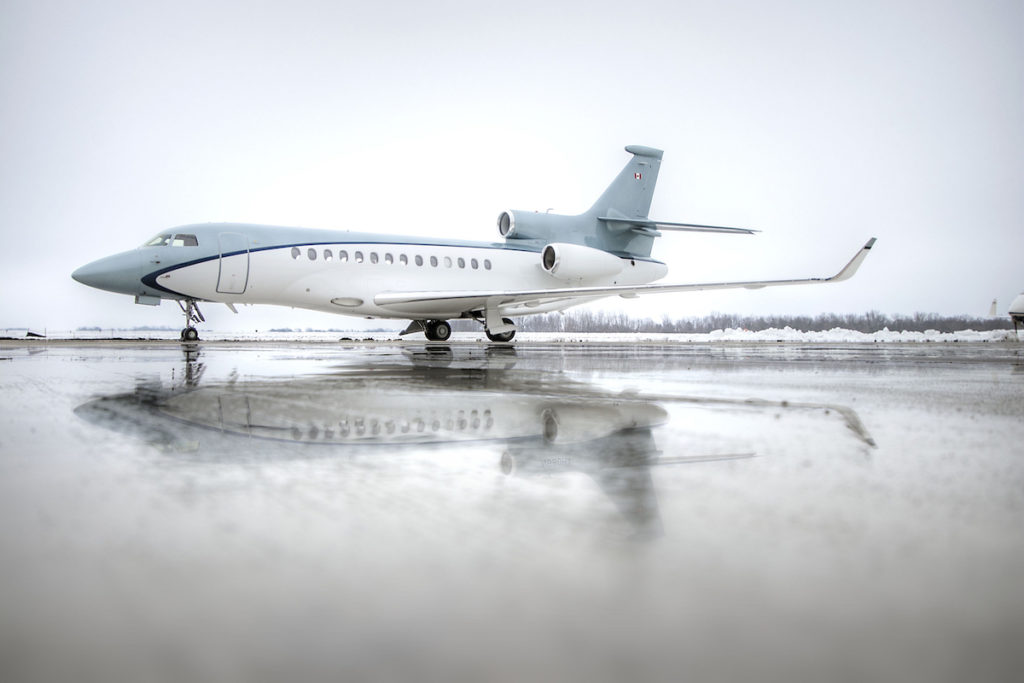 Clay Lacy Aviation's Dassault Falcon 7X is stationed in Oxford, Connecticut, and available to locations worldwide.
What does a charter broker do?
A charter broker acts as a travel agent for private jets contacting FAA certified charter operators for availability of their aircraft, then resells the charter to the passenger with a mark up. Passengers can also contact the charter operator directly.
Is the jet in good condition?
An experienced jet charter operator knows what they can and can't do with any particular aircraft. More importantly, they know what they should and shouldn't do.
Fractional, jet card and owned aircraft brokered for charter might fly 1,000 hours a year and make two to three flights a day for different customers. Flying an aircraft and its crew like that leads to lower on-time ratios, more maintenance issues and poor pilot service – which can ruin your perfectly planned vacation to Miami or make you late for an important client meeting across the pond.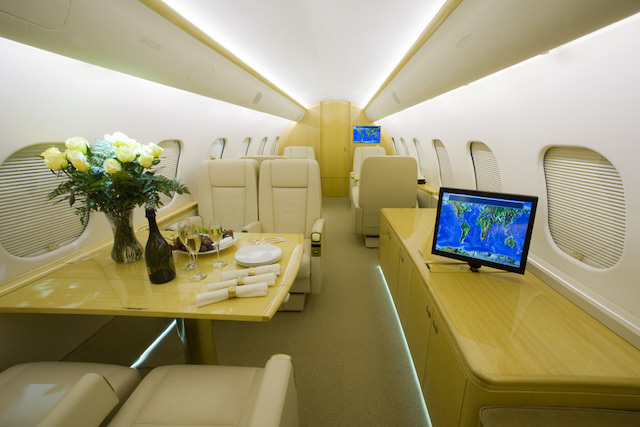 Clay Lacy Aviation's Bombardier Global 5000 for charter is also stationed in Oxford, Connecticut.
Aircraft are our assets, so we take great care of them. Our charter aircraft fly about 400 hours a year, and when you fly with us, you're the only one that jet flies that day. So, if you are running a bit early or late, we are standing by and ready when you are. Can your broker say the same?
In addition to the 25 managed aircraft stationed in the Northeast, we've got more than 60 in our ever-growing fleet across the country. When you charter with us, you can select from a wide variety of makes and models, and that aircraft will show up in great condition with a fresh and professional crew ready to make your trip comfortable.
What is an empty leg flight?
An empty leg flight is when a private jet is flying empty from point A to point B, and that empty flight is available for purchase through an FAA approved charter company.
How much does an empty leg flight cost?
An empty leg flight costs anywhere between $1,000 and $9,000 per flight hour.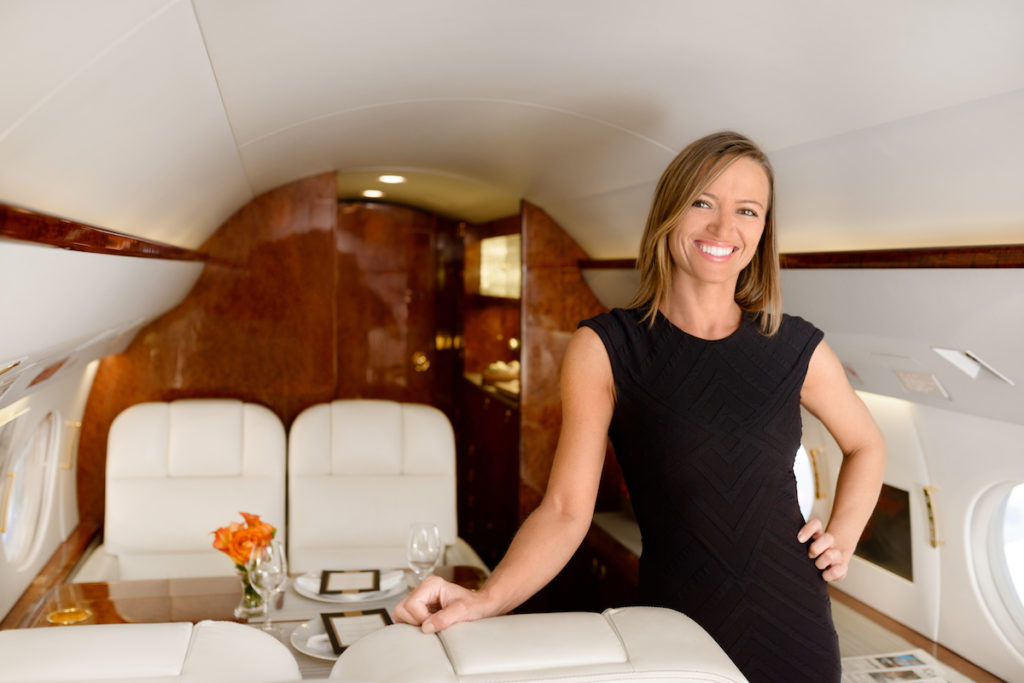 Our attendants and pilots are not only good at their jobs; they also love what they do.
Am I getting the best value?
We know charter fliers across the country are conscious of costs associated with travel – and Northeasterners, especially, have a lot of options. How do you ensure you're getting the best jet charter value in the market?
Well, we'll help you. Many of our regular passengers have fractional memberships, jet cards or their own aircraft. Sometimes, its financially more efficient on flights that average less than 1.5 hours to choose another option.
One of our charter advisors will work with you to provide the best path for your trip – and sometimes, that's not on one of our jets. When our jet charter services work best for your planned travel, we can pretty much promise you're going to come back again and again.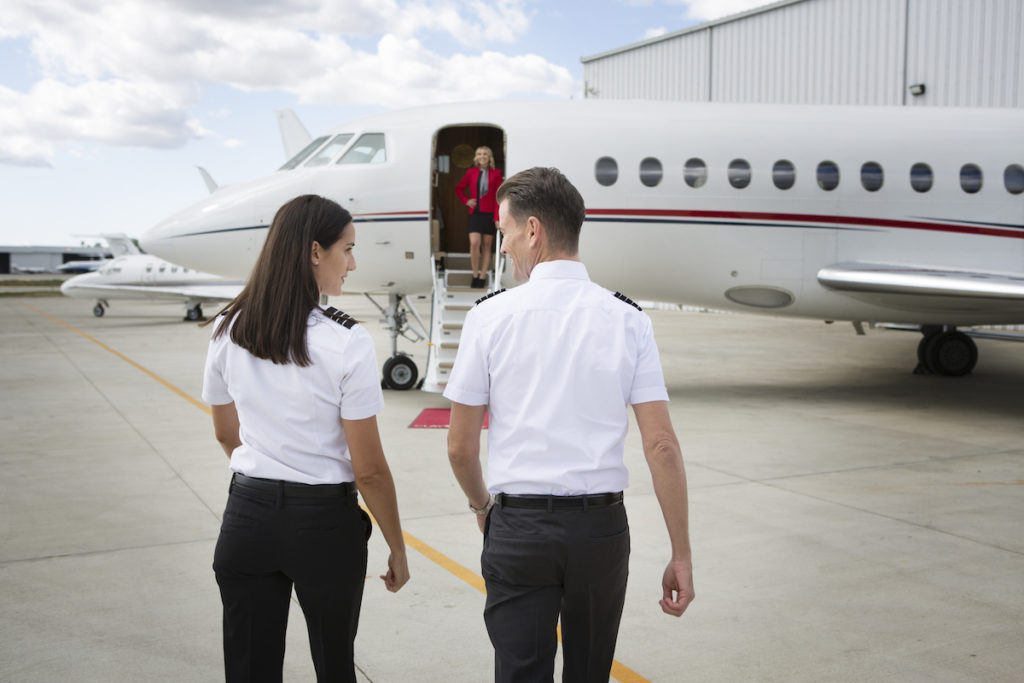 We've never met a one-flight-and-done charter customer. Want to take up that challenge?
What Else Do I Need to Know?
Here are some other questions you might want to ask your jet charter provider before you book:
When is the best time to book charter? Six weeks before is typically best for maximum flexibility and selection of aircraft. The same goes for commercial airlines. You want everything booked at least 45 days out, but we can of course help with last minute needs.
What type of trip can I charter? Good question. Maybe you need a one-way for an extended stay for work. Roundtrips are perfect for business trips and vacations. Empty legs offer a way to charter a jet at a lower cost. Clay Lacy Aviation offers these types of trips. We have an easy-to-use tool that offers all of these options.
Does the aircraft have Wi-Fi? Is it complimentary? Not all aircraft have Wi-Fi capabilities. If you're taking a long flight, especially for work, you're going to want to ensure you're connected.
Are pets allowed? Depends on the aircraft, but usually yes. Aircraft owners can't part with their beloved family friends for too long either.
We're never going to be the cheapest jet charter in the Northeast, but we have been flying for more than 51 years and that experience shows in the service we deliver. Our prices are higher because we offer the best value for every trip, including quality, modern aircraft – expertly crewed and maintained – fair rates and stellar customer service from departure to arrival.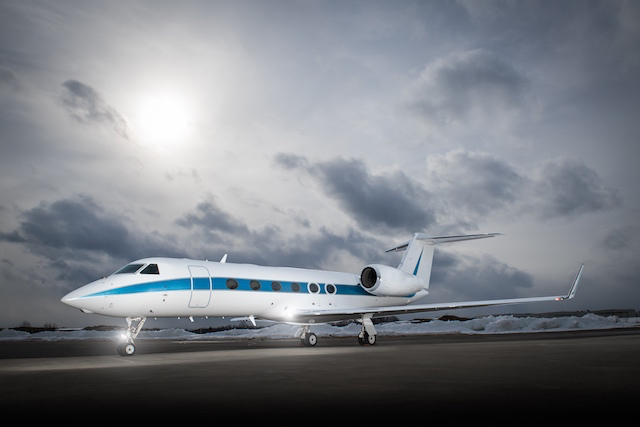 One of Clay Lacy Aviation's Gulfstream G450s is Wi-Fi enabled and stationed in Oxford, Connecticut.