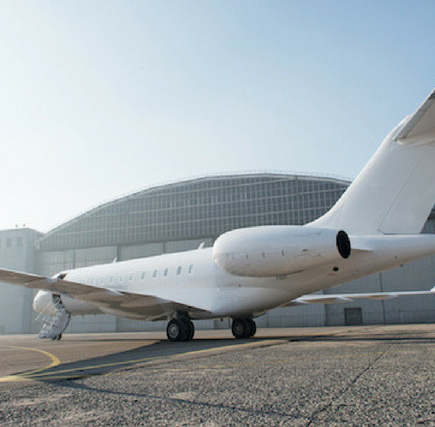 5 Trends In Business Aviation In 2018
Business aviation is a dynamic and ever adapting industry that continues to experience robust growth across worldwide markets. There are a variety of factors influencing the sector including an increase in demand for qualified pilots, a pronounced interest in private jet travel (and the time savings and efficiency it provides), and a heightened sophistication of the aircraft owner and charter client. Here are the top five business aviation trends to look forward to in 2018.
---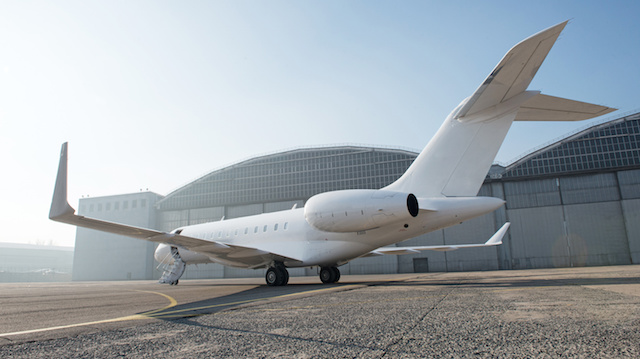 Greater sophistication of private jet management
Increasing complexity in regulations, ownership structures, reporting requirements and safety initiatives in 2018, and beyond, are requiring higher levels of experience and knowledge from aircraft management firms. "Proper aircraft management is highly complex," says Joe Barber Director of Aircraft Management at Clay Lacy Aviation. "We see that most clients, or their staff, average between five and ten touch points per day. These questions span multiple areas of expertise; from maintenance and subscriptions to financial reporting and budgeting, to flight coordination and crew member administration," continues Joe. "Quickly fading are the days when a single pilot can effectively manage all aspects of a multi-million-dollar aircraft and flight operation in addition to their flying duties." This is where Joe believes that an aircraft management company can be of great benefit. "An aircraft management company exists to remove this burden on an aircraft owner, or lead pilot, by providing a team of experts, working cohesively behind the scenes— directing the best possible solutions available for each aircraft owner," says Joe.
Private jet owners have options in regards to how their aircraft asset is managed and the level of services provided. Some owners choose to operate stand-alone flight departments while others seek the expertise of an aircraft management company. "Management companies provide a depth of experience and dependability that stand-alone flight departments cannot accomplish while still remaining cost-effective," says Scott Cutshall, Director of Brand Development at Clay Lacy Aviation.
Demand for complete transparency by aircraft owners
Aircraft owners have achieved new levels of knowledge and sophistication in regards to business jet travel and their aircraft asset. In 2018, aircraft owners, more than ever before, demand transparency regarding the inner workings of managing and operating their aircraft asset. "Today's owners want to understand what is happening with their asset and know that it is being run efficiently and maintained correctly," says Scott.
Transparency between aircraft owners and management companies will help improve professionalism and customer satisfaction. "A client should ask for evidence and data to prove claims of performance, expectations, and services," advises Joe. "A good solution to weeding this out is to use a method many clients already employ, which is multi-source fact-checking, and utilizing procurement practices."
Increase in regulation and safety
FAA regulations, international oversight, and aviation safety are a focal point in 2018. Safety within business aviation is a number one priority for private jet owners and charter clients and will continue to remain that way in the foreseen future. "Many private jet operators have achieved the highest levels of safety approvals through auditing systems like Wyvern Wingman and Argus Platinum," says Ryan Nyssen, Director of Safety at Clay Lacy Aviation. "In the next few years, you will see business aviation companies looking to differentiate themselves and stand-out to a greater degree by employing additional safety measures for the benefit of their clients and aircraft owners."
The increases in aircraft regulations and safety oversight will also add to the costs of jet operation this year and in the future. "The expertise, talent, and costs required to manage a multi-million dollar asset properly are significant," says Scott. "Smaller management companies will struggle to meet the new demands and remain profitable." Overall, jet operators in 2018 strongly believe that safety is always worth the investment. According to Ryan, "Safety programs like FOQA and advanced safety management systems, that we choose to pursue at Clay Lacy, give us more information on safety trends and gather important data for the future. Implementation of not-yet-required safety programs may add an additional cost, but ultimately allows for great savings. For example, insurance premiums significantly decrease while knowledge of how to maintain and continue to create a safe operation significantly improves," states Ryan.
Greater influence of technology
Technological advancements are a driving force across multiple industries including business aviation. Ground and satellite-based in-flight Wi-Fi, with speeds of 15mbps to over 70mpbs, are recently finding a 'home' on business jets. With more and more travelers looking to stream and conduct video conferencing in the air, technology has a significant impact on business aviation. In addition to technology directly benefiting clients during travel, charter booking systems are also improving. Booking a private jet charter online, without the interaction of a person, is now very much a reality. Finally, there continues to be significant advancements in the cockpit, with improvements to safety and situational awareness; such as synthetic vision, active side-stick technology, near-visible and infrared spectrum sensors like the revolutionary FalconEye® system developed by Dassault Falcon.
Increase in demand for private jet charter
As airlines optimize routes and commercial travel becomes more stressful, a higher number of individuals are turning to business aviation for added comfort, privacy, and convenience. Already, 2018 has displayed significant growth in the private jet charter market. The increased demand for charter will affect the supply and cost, but with private jet cards, member plans, and preferred charter accounts, new private jet clients will have unlimited options to take advantage of the many industry benefits. "What you will start to see this year is that below market priced aircraft will be booked up quickly," says Dan Harris, Director of Regional Sales at Clay Lacy Aviation. "To counteract changes to the supply of jets, clients may opt for a preferred membership account— allowing private jet guests to access lower rates, no blackout dates, and additional fleet options."
---
Interested in booking your private jet charter with Clay Lacy Aviation. Contact a charter coordinator today.