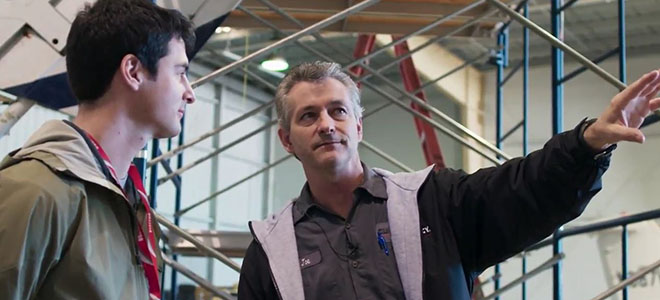 Clay Lacy Awards Scholarships to 22 Students in LAUSD Aircraft Mechanic Program
(Los Angeles—February 6, 2017) Clay Lacy Aviation, the world's most experienced operator of private jets, has awarded scholarships totaling $10,200 to 22 students in the Aircraft Mechanic Program, operated at Van Nuys Airport by the L.A. Unified School District's North Valley Occupational Center. The FAA-approved curriculum prepares students for the licensing examination in General Airframe and Powerplant Mechanics. This is the second-year Clay Lacy scholarships have helped promising students from the local community pay for tuition, books, tools and FAA exams as they work toward high-paying careers in aircraft maintenance.

The annual scholarship program is already seeing excellent results. Thirteen of twenty-four recipients of the 2015 scholarships are now working in the aviation industry. They are on their way to success at leading organizations as diverse as NASA Jet Propulsion Laboratory, Scaled Composites, Delta Airlines and Fed Ex, as well as Los Angeles-area business jet charter operators.
"Helping to develop the next generation of aviation professionals has been a foundational mission at Clay Lacy," said Brian Kirkdoffer, CEO of Clay Lacy Aviation. "Our industry needs more highly trained aircraft mechanics and these scholarships are just one of the ways we give back to our industry and to the communities we serve. We also offer a Professional Pilot Scholarship through the University of North Dakota Odegard School of Aerospace Sciences, and on May 19 we will again host more than a thousand local high school students for Aviation Career Day at Van Nuys Airport."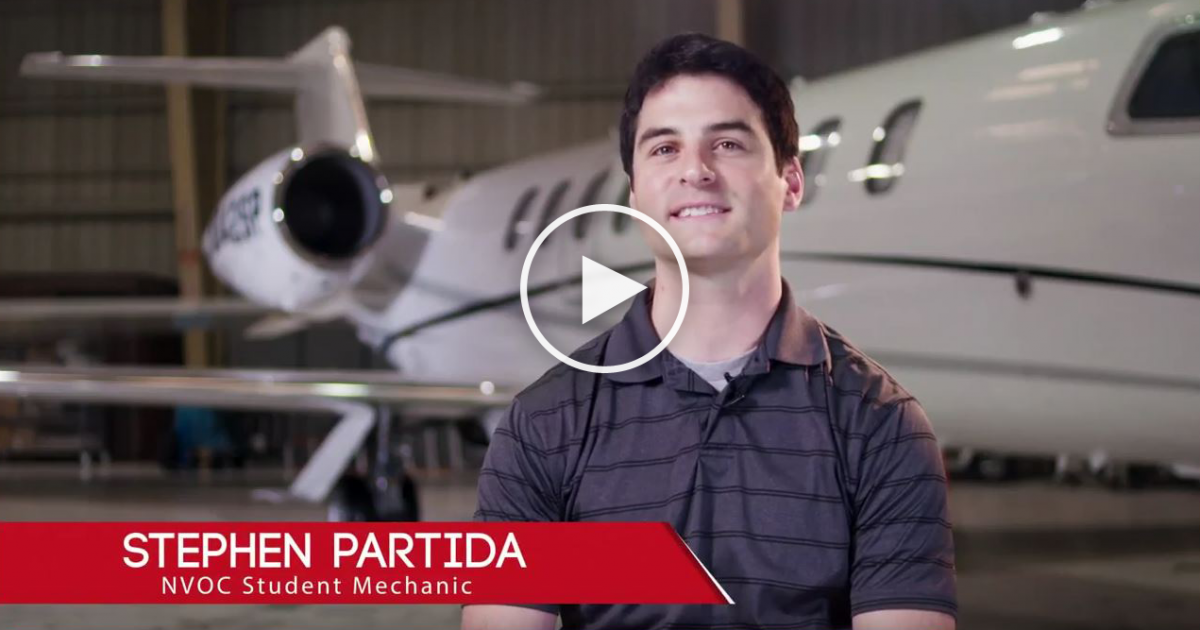 This video offers more about the Aircraft Mechanic Program, student interviews, and the exciting learning environment at the world's busiest general aviation airport.
The application process for 2017 Clay Lacy aircraft mechanic scholarships begins September 1. Recipients will be announced in November. For more information visit www.claylacy.com/PursueYourPassion or visit http://www.nvoc.org/
About Clay Lacy Aviation
Founded in 1968 by legendary aviator and industry pioneer Clay Lacy. Today, Clay Lacy Aviation is considered the world's most experienced operator of private jets. Prominent individuals and leading corporations trust Clay Lacy for aircraft management, charter, sales, acquisitions, maintenance, avionics, interiors and FBO services. The company has aircraft operations and regional offices across the U.S., including FBOs at Van Nuys Airport in Los Angeles and Seattle's Boeing Field, and FAA repair stations in Van Nuys, Seattle, and Carlsbad, California. With the most knowledgeable team in the industry, Clay Lacy delivers superior safety, service and value to aircraft owners and jet travelers worldwide. Visit www.claylacy.com
Press Contact
Scott Cutshall
Clay Lacy Aviation
+1 (818) 989-2900 X706
Email