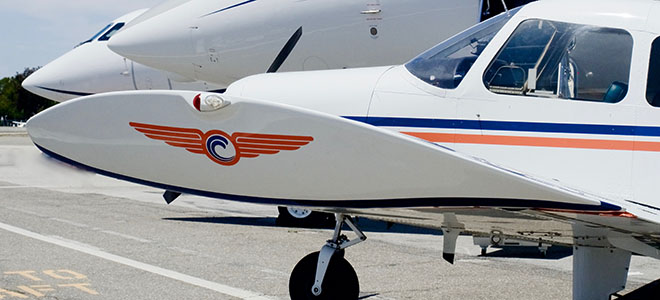 Clay Lacy Scholarship Fund Helps Orange Coast College Aviation Science Students
(Santa Ana, California—May 9, 2017) Clay Lacy Aviation, the world's most experienced operator of private jets, has established a scholarship fund to help students attending the Orange Coast College Aviation Science program earn their private, instrument and commercial pilot license. Flight training takes place at the Orange County John Wayne Airport where the college maintains a fleet of five aircraft.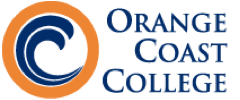 "Flight training is expensive," said Stanley L. Harriman Ph.D., Program Coordinator and Instructor at Orange Coast College, "and many students need that extra financial assistance to complete their pilot certifications. Clay Lacy's financial support will enable more students to realize their career aspirations and pursue a career in commercial, business or general aviation."
Located in Costa Mesa, California, Orange Coast College is a leading two-year institution, with a highly regarded aviation program. Students earn their Associate of Science degree in addition to their private, instrument and commercial pilot licenses. Graduates go on to complete their studies at a four-year university or pursue a certified instructor rating which allows them to teach others to fly. The curriculum prepares them to become professional pilots or pursue a wide variety of other aviation careers. Program information is available online at www.orangecoastcollege.edu.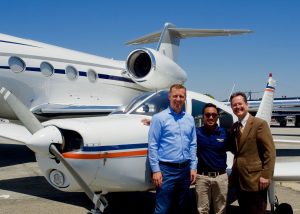 Left to Right:
Scott Cutshall, VP Marketing, Clay Lacy Aviation
Stanley L. Harriman, Ph.D. Instructor Aviation Pilot Training, Orange Coast College
Daniel N. Shrader, Dean of the School of Technology, Orange Coast College
"Orange County is fortunate to have a collegiate aviation program," said Scott Cutshall, Vice President of Marketing with Clay Lacy Aviation and life-long Orange County resident who learned to fly at John Wayne. "We are delighted to be able to help the next generation of aviators pursue their passion of flight."
Clay Lacy Scholarships
Clay Lacy gives back by fostering the next generation of aviation professionals. In addition to Orange Coast College, Clay Lacy offers pilot scholarships through the University of North Dakota's School of Aerospace Sciences and the Flight Path Museum and Learning Center in Los Angeles. The company also offers scholarships to students attending the LAUSD's North Valley Occupational Center Aviation Mechanics School.
About Clay Lacy Aviation
Founded in 1968 by legendary aviator and industry pioneer Clay Lacy. Today, Clay Lacy Aviation is considered the world's most experienced operator of private jets. Prominent individuals and leading corporations trust Clay Lacy for aircraft management, charter, sales, acquisitions, maintenance, avionics, interiors and FBO services. The company has aircraft operations and regional offices across the U.S., including FBOs at Van Nuys Airport in Los Angeles and Seattle's Boeing Field, and FAA repair stations in Van Nuys, Seattle, and Carlsbad, California. With the most knowledgeable team in the industry, Clay Lacy delivers superior safety, service and value to aircraft owners and jet travelers worldwide. Visit www.claylacy.com.
Press Contact
Scott Cutshall
Clay Lacy Aviation
+1 (818) 989-2900
Email