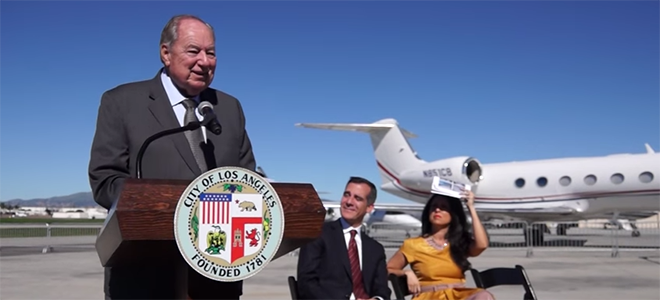 Mayor Garcetti, Councilwoman Martinez and Student Mechanics Celebrate Groundbreaking of $10 Million, 6-acre Development at Van Nuys Airport
Investment by Clay Lacy Aviation, the airport's longest-term tenant, will create middle class jobs, boost the economy and generate millions of dollars in revenue to Los Angeles 
(Los Angeles, Calif. – Feb. 12, 2015) Los Angeles Mayor Eric Garcetti and Councilwoman Nury Martinez (CD-6) today joined San Fernando Valley leaders in business, community and education to break ground on Clay Lacy Aviation's new South Campus, a $10 million, 6-acre expansion of its current headquarters facility at Van Nuys Airport (VNY).
Attended by more than 100 students from NVOC-Aviation, a VNY-based aircraft mechanics school, the event celebrated local job creation and economic growth. Both Mayor Garcetti and Councilwoman Martinez are strong champions of the school and helped save it from closure during threatened budget cuts in 2013.
"This major financial investment in our city will boost our local economy and create good, middle class jobs for Angelenos, including those young Angelenos who train at the LAUSD Van Nuys aviation mechanic school right next door," said Mayor Garcetti. "Clay Lacy Aviation is a homegrown, family-owned company that has been headquartered at Van Nuys Airport for nearly half a century, generating revenue to sustain Los Angeles. Clay Lacy's growing operations demonstrate that our city is the place for businesses to start, grow and launch new ideas."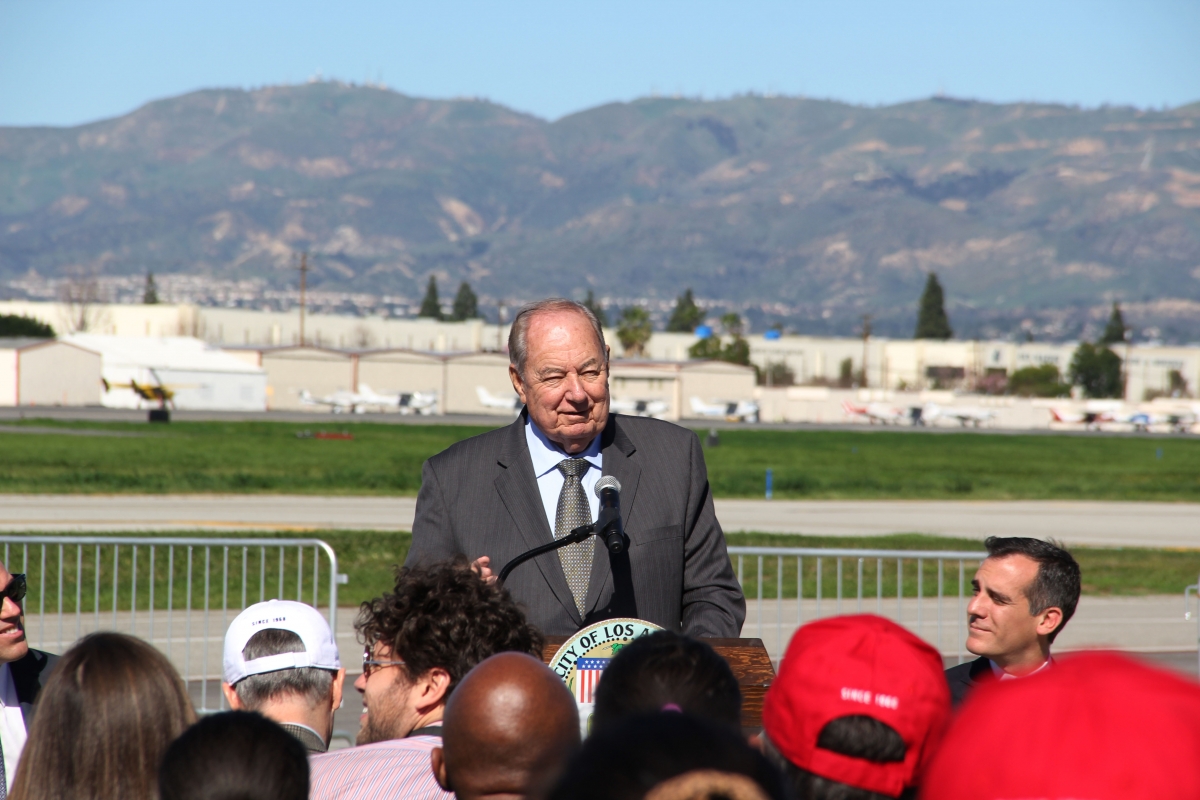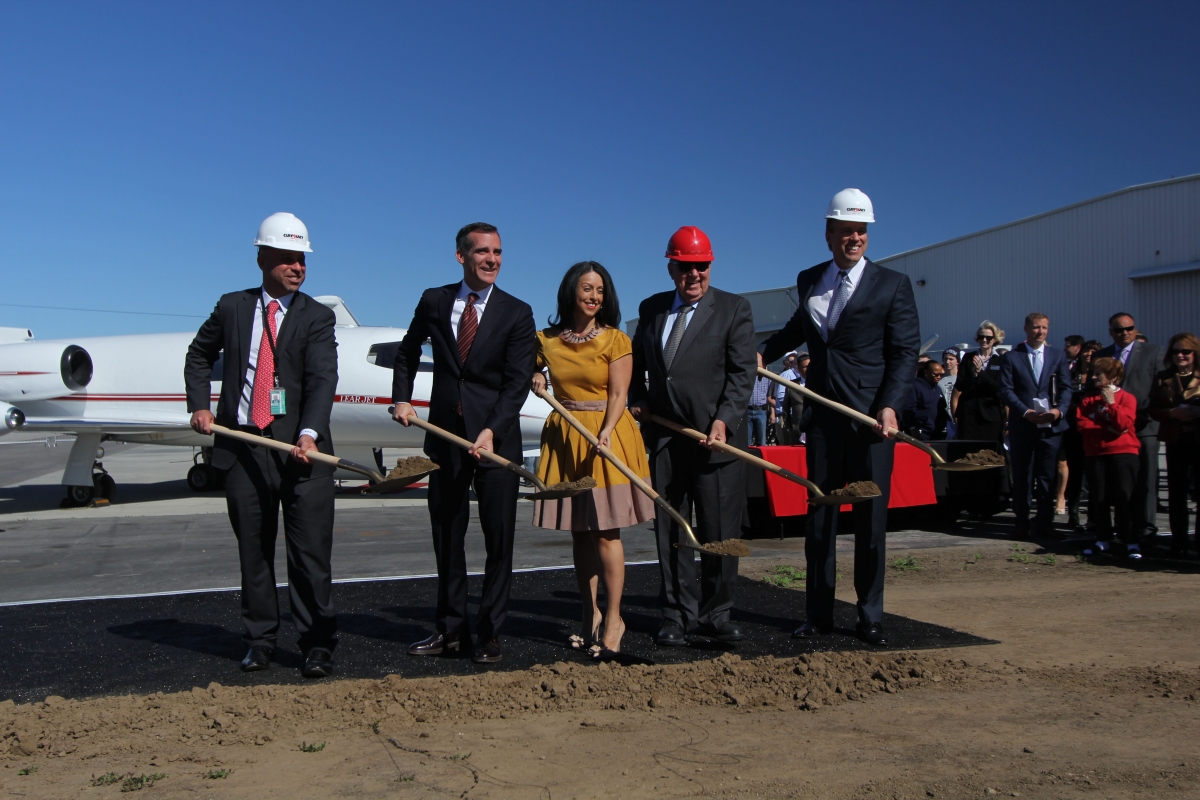 Once the South Campus is completed in 2016, Clay Lacy Aviation's new and existing facilities will generate over $31 million in lease and $2.5 million in property tax revenues over a 30-year term. The development will also create approximately 25 new maintenance, line service and ground support jobs with an annual payroll of over $2 million including employee benefits.
"Our community succeeds when local government and business collaborate to support programs that improve our economy," said Councilwoman Nury Martinez. "Because of Clay Lacy's dedication to the future of this airport, local students have new opportunities to land great, well-paying jobs working on private jets. From developing a solution to keep this school open to today's generous donation, Clay Lacy Aviation has been a wonderful partner that I'm proud to work alongside."
During the ceremony, legendary aviator and company founder Clay Lacy announced a new scholarship program that will cover the entire costs of tuition, tools, materials and required Federal Aviation Administration exams for two NVOC-Aviation students in financial need each year. He also recognized two graduates of the program who work as airframe and power plant mechanics for Clay Lacy Aviation.
"When I started Clay Lacy Aviation in 1968 with a single Learjet, I could never have imagined operating a fleet of 75 business jets or having more than 300 employees as we do today," Lacy said. "I'm proud to say that we employ more people at higher wage jobs and generate the highest tax revenue per acre than anyone on the airfield. Most importantly, the economic benefits and jobs we generate stay in the City of Los Angeles."
Designed to be Los Angeles' most secure and private corporate aviation complex, Clay Lacy Aviation's South Campus will include:
• 62,900 square feet of hangar space to house long-range aircraft up to the size of the Global 7000 and 8000, Gulfstream G650 and Falcon 8X
• 20,526 square feet of new office, training and meeting space with state-of-the-art conference rooms and an adjoining kitchen to accommodate corporate flight departments and private events
• An indoor event space featuring the display of Clay Lacy's iconic Lear 24, the first business jet to land at Van Nuys Airport in 1964
• 137,900 square feet of aircraft ramp space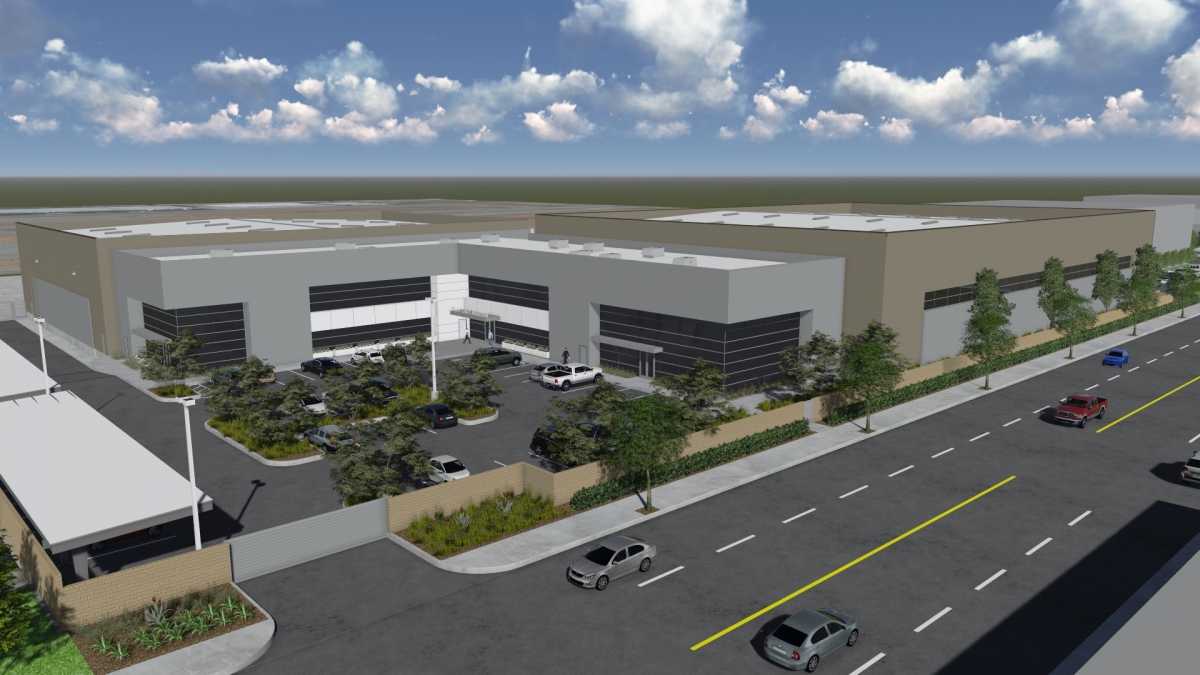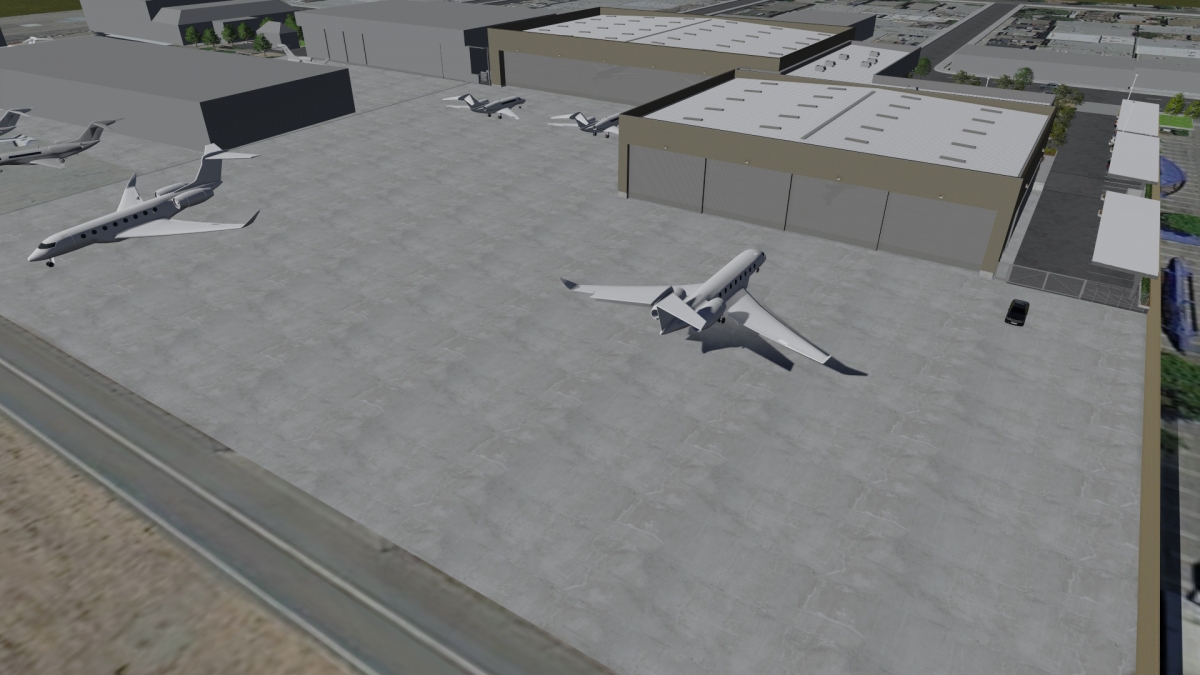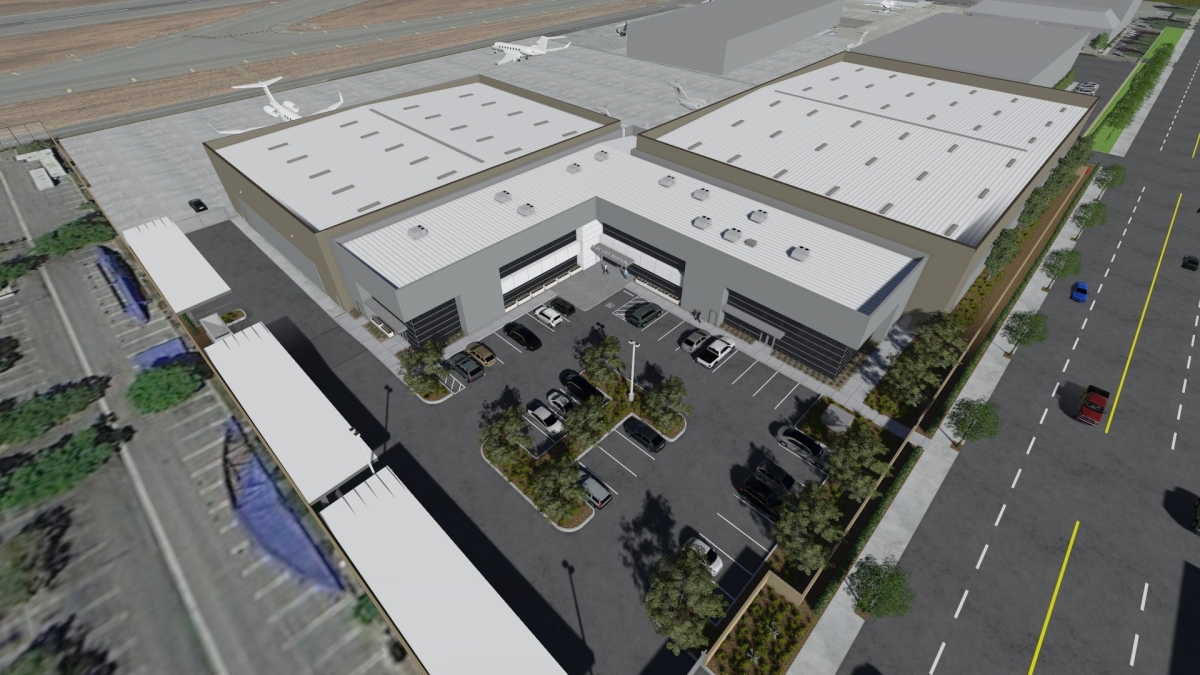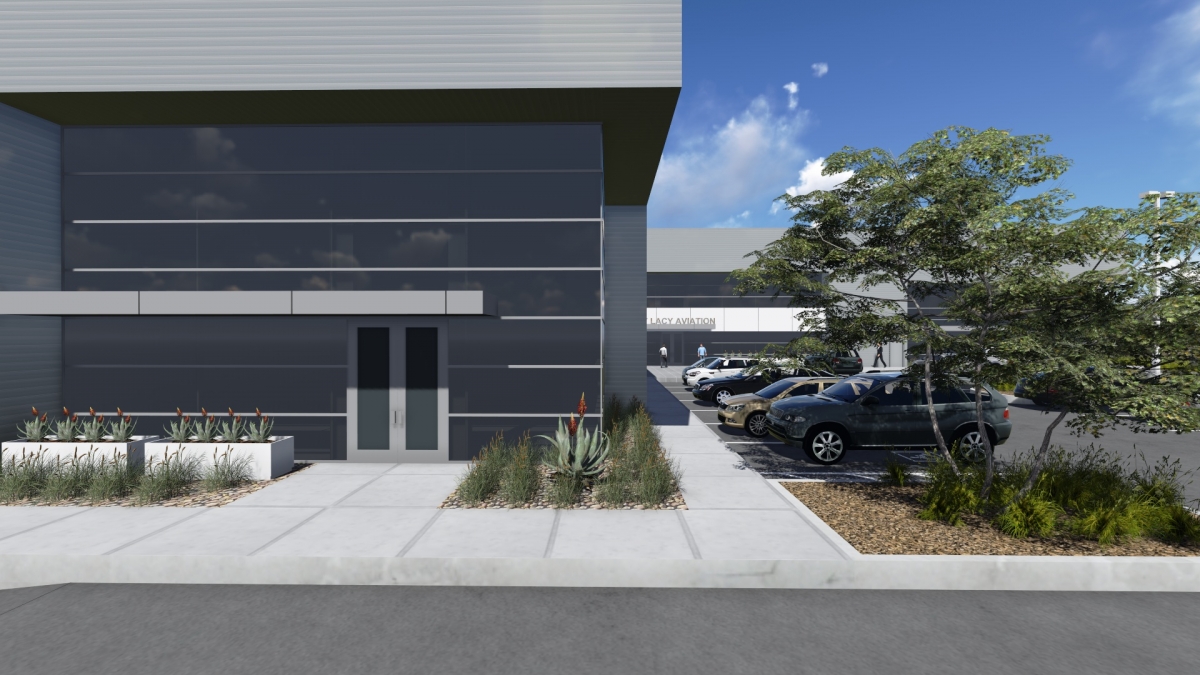 Scheduled for completion by year-end 2015, the new development combined with Clay Lacy Aviation's current leasehold will encompass 14 total acres, 149,000 square feet of hangar space and 34,667 square feet of office, training and meeting space. The physical orientation of the South Campus is designed to keep private jet travelers completely out of view from the surrounding street and aircraft ramp areas.
About Clay Lacy Aviation 
In 1964, legendary aviator Clay Lacy landed the first Learjet at Van Nuys Airport, introducing Los Angeles to business aviation. Four years later, he founded Clay Lacy Aviation near Hollywood's burgeoning entertainment industry, pioneering a new private jet era. Today, Clay Lacy Aviation is distinguished as the most experienced operator of private jets in the world, with one of the most diverse fleets of charter and managed aircraft available. Headquartered in Los Angeles with full-service private jet facilities in Van Nuys, Calif. and Seattle, Wash., it offers complete aircraft management, charter, sales, FBO, maintenance, avionics and interior services. Its experienced team is globally recognized for providing aircraft owners and jet travelers unequaled safety, service and value.
CONTACT:
Stacy Geere
Marketing Media Contact
(661) 253-1059
Scott Cutshall
Vice President, Marketing
(818) 989.2900
# # #