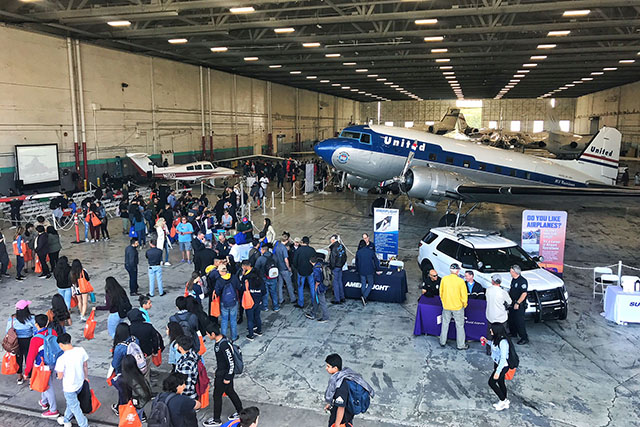 Clay Lacy Hosts 1,500 Local Students for Van Nuys Airport Aviation Career Day
(Los Angeles — May 2, 2018) Clay Lacy Aviation hosted 1,500 local high school students at the 13th Annual Aviation Career Day on Friday, April 27, at Van Nuys Airport (KVNY) in Los Angeles. Called "The Sky Is the Limit," the event is co-sponsored by Los Angeles City Councilwoman Nury Martinez, Los Angeles World Airports and the nonprofit Valley Economic Alliance, and supported by Clay Lacy and dozens of aviation-related organizations. Students were able to speak with experts in the aviation and aerospace industries, attend a wide range of informative presentations, demonstrations and exhibits, and experience tours of one of the world's busiest general aviation airports.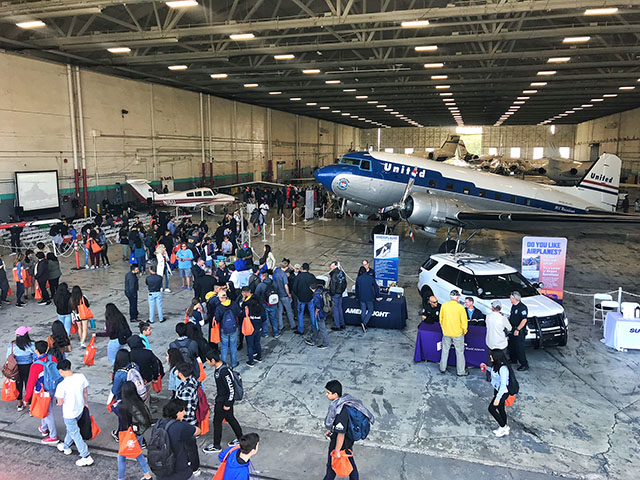 "We were delighted to host this important event for students in our community," said Clay Lacy Vice President Scott Cutshall. "The high school years are such formative ones, and this forum gives students tremendous visibility into a wide variety of exciting careers in aerospace."
"We are very grateful to Clay Lacy and the other aviation companies and organizations who help make this event such a success every year," said Flora Margheritis, C.M., Van Nuys Airport Manager. "The airport is a vital economic engine in the region and it is wonderful to see the students interested in the many career opportunities it provides."
For more information about the many educational programs offered by Van Nuys Airport, visit https://www.iflyvny.com.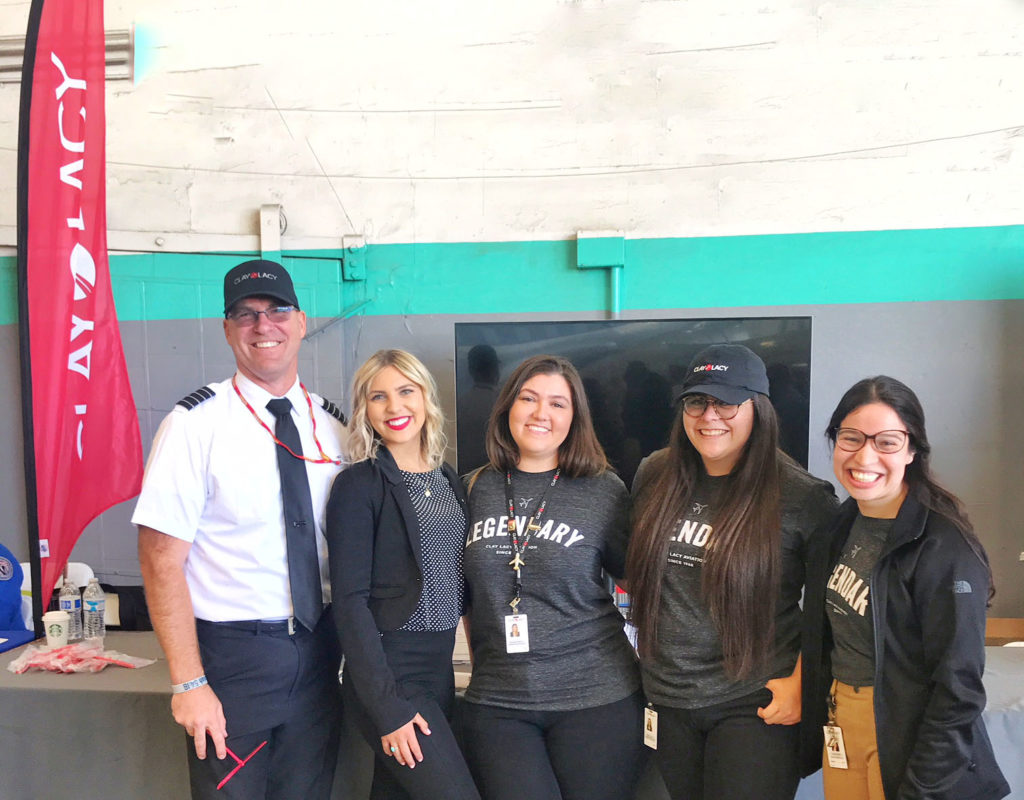 About Clay Lacy Aviation
Founded in 1968 by legendary aviator and industry pioneer Clay Lacy. Today, Clay Lacy Aviation is considered the world's most experienced operator of private jets. Prominent individuals and leading corporations trust Clay Lacy for aircraft management, charter, maintenance, avionics, interiors and FBO services. The company has aircraft operations and regional offices across the U.S., including FBOs at Van Nuys Airport in Los Angeles and Seattle's Boeing Field, and FAA repair stations in Van Nuys, Seattle and San Diego. With the most knowledgeable team in the industry, Clay Lacy delivers superior safety, service and value to aircraft owners and jet travelers worldwide. Visit claylacy.com.
Press Contact
Scott Cutshall
Clay Lacy Aviation
+1 (818) 989-2900 X706
Email
# # #