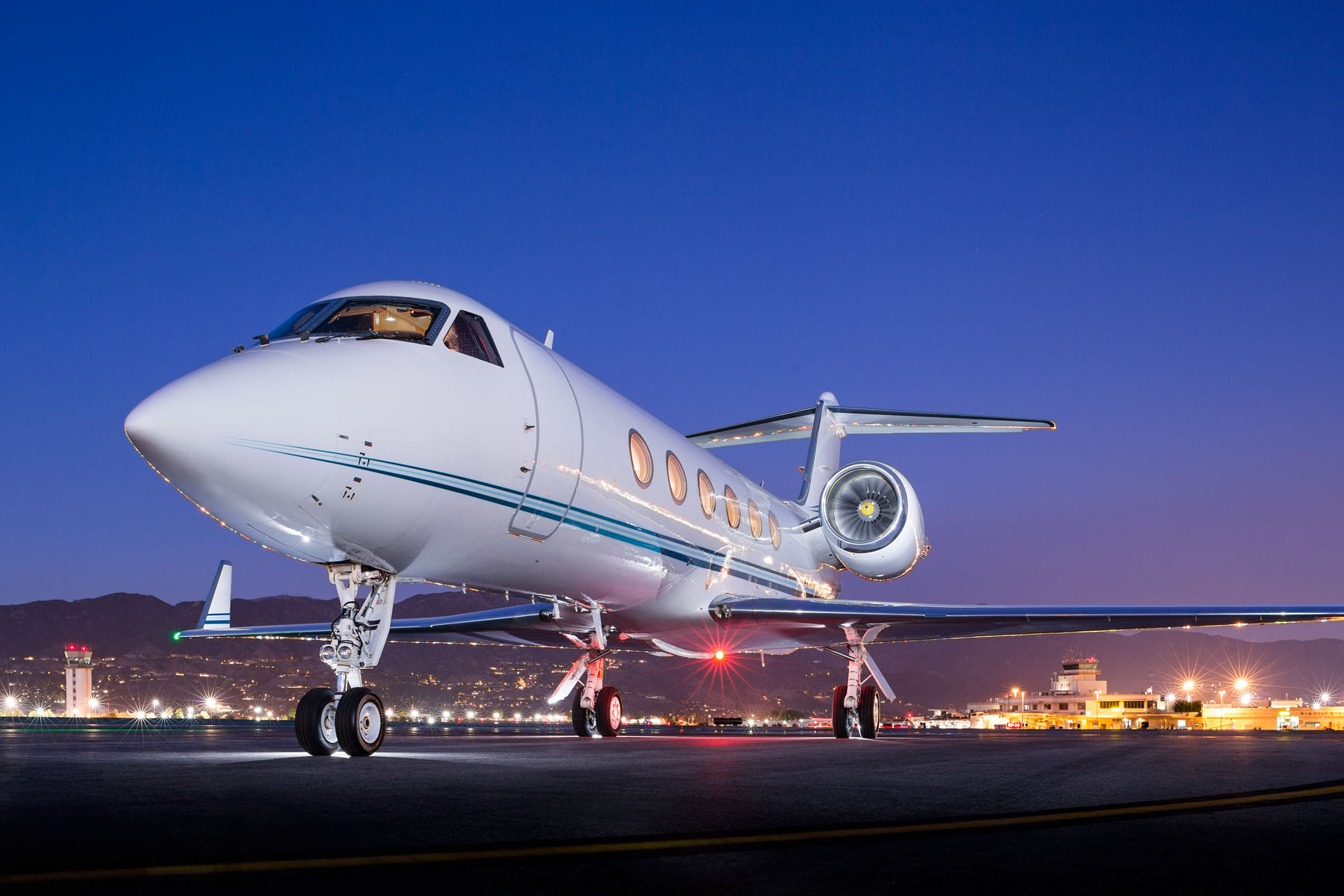 Clay Lacy Aviation Receives FANS Certification for Gulfstream GIV, GIVSP
The STC meets worldwide mandates while improving safety, lowering operating costs and reducing flight times.
(Los Angeles, Calif. – March 16, 2015) Clay Lacy Aviation's FANS 1/A+ solution for the Gulfstream GIV and GIVSP has received FAA STC approval. (STC – ST03423CH) This comprehensive upgrade provides a feature-rich, low-cost solution with minimal downtime. Now accepting orders, the company will install the new technology at its Van Nuys, Calif. FAA repair station, as well as make the STC available to Universal Avionics authorized dealers.
"Our FANS program is designed to provide Gulfstream owners the most cost-effective and convenient solution with increased functionality and ease of operation to meet current and future worldwide mandates," said Jim Lauer, Director of Avionics for Clay Lacy Aviation. "It is the only certified upgrade that gives the client the option of using the existing Honeywell MCS-6000/7000 or an Iridium based solution that meets the current TSO-c159A."
Approximately 470 Gulfstreams are candidates for the equipment, which will cost an estimated $200,000 and take seven to ten days to install in a good candidate aircraft. An amendment to the STC to include the Gulfstream GV type is in process.  FANS installation incorporates technology developed by Universal Avionics including the Universal UniLink UL-801 CMU, UNS-1Espw FMS and CVR-120R, as well as CPDLC and ADS-C units.
FANS 1/A+ is currently used by most commercial aircraft for the North Atlantic Track Crossings, but by only a small percentage of business jets.  It replaces current position reports using HF radio communications, which can be unreliable and hard to understand, with automatic satellite-based position reports delivered directly to air traffic control from the aircraft's onboard flight management and data link systems. This improves safety, reduces operating costs through more direct routing and decreases stress on crewmembers by automatically communicating position reports in text rather than voice format.
"ATC facilities around the globe give preferential routing and airspace access to FANS-equipped aircraft," said Jim Lauer, Director of Avionics for Clay Lacy Aviation. "With FANS, air traffic control can more accurately track aircraft along the entire route, safely and efficiently accommodating more aircraft in the designated airspace."
Worldwide mandates are quickly approaching that will deny non-FANS-equipped aircraft access to the most desirable and efficient North Atlantic crossing routes. By 2020, they will not be allowed to operate in Minimum Navigation Performance Specification airspace, essentially grounding their European-bound flights.
"We are very excited to partner with Clay Lacy Aviation, a company that is highly respected and trusted in the aircraft maintenance and management industry, on equipping today's most preferred business aircraft with this innovative technology," said Dan Reida, Universal Avionics' vice president of Sales, Marketing and Support. "We are committed to providing aircraft owners avionics solutions that enhance safety, reduce operational costs, and address current and future requirements."
Clay Lacy Aviation provides a complete spectrum of maintenance repair and upgrade services to minimize downtime and increase aircraft value.  Their award winning Class 3 and 4 FAA part 145 repair station is open 24 hours with three shifts, three mobile response teams and a multi-million on-site parts inventory. As an authorized dealer for leading avionics manufacturers, it specializes in full-suite avionics installations, system upgrades and modifications, and STCs. All work is backed by an installation workmanship warranty.
For a quote and more information contact Jim Lauer, FANS@claylacy.com or (818) 404-8119.
About Clay Lacy Aviation
Founded in 1968 by an aviation legend, Clay Lacy Aviation is distinguished as the most experienced operator of private jets in the world, with one of the most diverse fleets of charter and managed aircraft available. The company provides a comprehensive set of aviation services including aircraft management, charter, sales, acquisitions, FBO, maintenance, avionics, interiors and aerial cinematography. It's also an authorized service center for the Embraer Phenom 100 and 300. Clay Lacy Aviation operates two full-service private jet facilities at Los Angeles' Van Nuys Airport and Seattle's Boeing Field, with regional offices and aircraft operations based at 10 additional U.S. cities. Its experienced team is globally recognized for providing aircraft owners and jet travelers unequaled safety, service and value.
Clay Lacy Aviation is the recipient of numerous industry awards, including: "Best of the Best" Jet Charter Service and Aviation Management Company – Robb Report; Diamond Award for Excellence in Maintenance Training/Proficiency – Federal Aviation Administration; Best Pilot Training Program and Platinum Rating – Aviation Research Group/U.S.; IS-BAO Stage 2 Certification – International Business Aviation Council; and Wingman Rating –The Wyvern Standard. For more information, visit www.claylacy.com
For more information
Scott Cutshall
Vice President, Marketing
(818) 989-2900