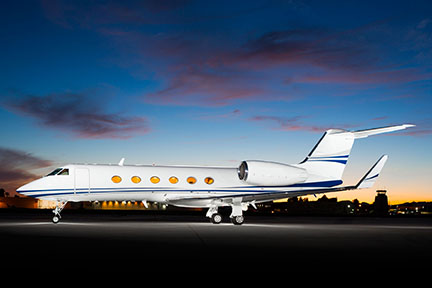 Clay Lacy's FANS 1/A+ Solution Highlighted in Avionics News
INNOVATIVE, ENTREPRENEURIAL AND HIGH-QUALITY STANDARDS
Story by Thomas Inman | Avionics News May 2015 Issue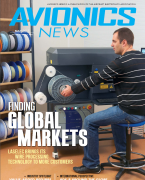 In March, Clay Lacy Aviation announced that its FANS 1/A+ solution for the Gulfstream GIV and GIVSP received FAA supplemental type certificate approval via STC–ST03423CH. The comprehensive upgrade provides a feature-rich, lowcostsolution with minimal downtime. The company is installing the new technology at its Van Nuys, California, repair station. In addition, it made the STC available to Universal Avionics Systems Corp. authorized dealers.
"Our FANS program is designed to provide Gulfstream owners the most cost-effective and convenient solution with increased functionality and ease of operation to meet current and future worldwide mandates," said Jim Lauer, the company's director of avionics. "It is the only certified upgrade that gives the client the option of using the existing Honeywell MCS- 6000/7000 or an Iridium-based solution that meets the current TSO-c159A."
Approximately 470 Gulfstreams are candidates for the equipment, which will cost an estimated $200,000 and take seven to 10 days to install in an aircraft. An amendment to the STC to include the Gulfstream GV type is in process. FANS installation incorporates technology developed by Universal Avionics, including the Universal UniLink UL-801 CMU, UNS-1Espw FMS and CVR-120R, as well as CPDLC and ADS-C units.
FANS 1/A+ is currently used by most commercial aircraft for the North Atlantic crossings, but only by a small percentage of business jets. It replaces current position reports using HF radio communications, which can be unreliable and hard to understand. The new system uses automatic satellite-based position reports delivered directly to air traffic control from the aircraft's onboard flight management and datalink systems. This improves safety, reduces operating costs through more direct routing and decreases stress on crewmembers by automatically communicating position reports in text rather than voice format.