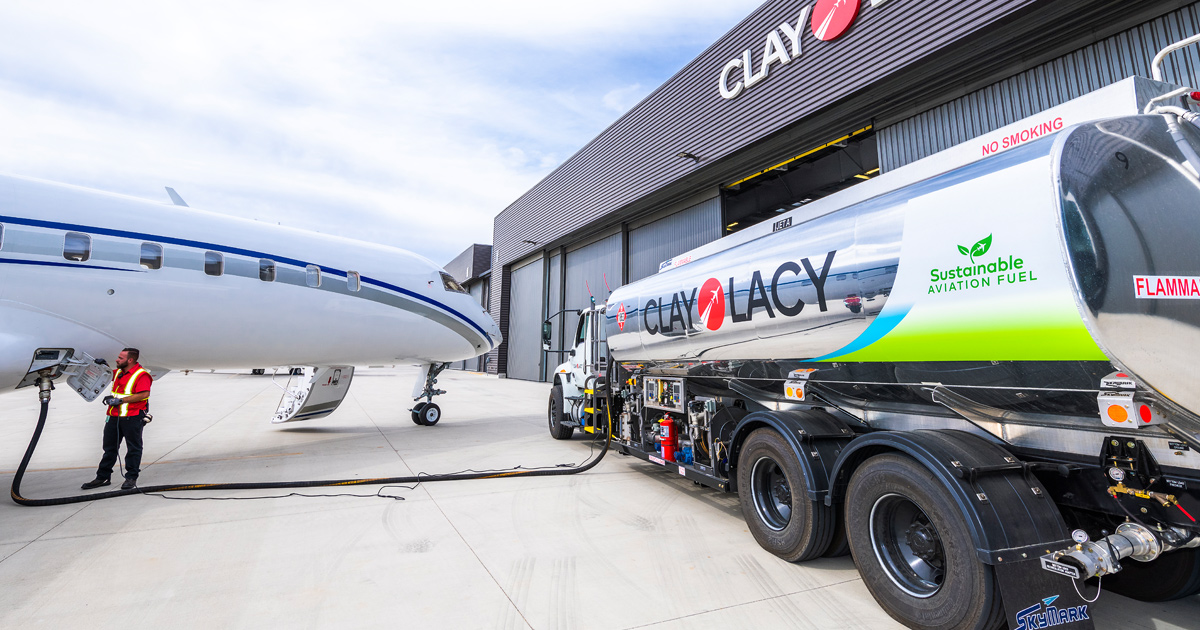 Time to Switch to Sustainable Aviation Fuel? Answering Questions About SAF.
December 1, 2022
No longer "a fuel for the future," sustainable aviation fuel (SAF) is increasingly available at airports and FBOs across the United States and around the world. Business jet owners and operators now have a genuine and practical alternative to the fossil-based fuels that have powered aircraft since the Wright brothers at Kitty Hawk. Yet just because sustainable aviation fuel is available, is it the right choice for you and your jet? Here we answer commonly asked questions about SAF to help you better understand the positive environmental and operational benefits sustainable fuel provides.
What is Sustainable Aviation Fuel (SAF)?
SAF is a blended jet fuel. It combines fuel made from a very wide range of renewable feedstocks, including plant-based resources like soybean and corn oil, with non-renewable fossil fuel. The blended ratio of renewable to traditional fuel is typically 30%-70%, but can be as high as 50%-50%. And 100% renewable fuel is on the horizon.
Must I modify my jet to use SAF?
No. SAF is a drop-in jet fuel. So it works like any other jet fuel, without modifications to engines, aircraft or airport equipment.  It is acceptable for use on aircraft and engines approved to operate with Jet-A or Jet A-1 fuels meeting the D1655 standard. The same is true for EASA, as per CM-PIFS-009.
Does the use of SAF have any negative impact on engine, APU, or other component performance?
No.  Selected aircraft OEMs, engine and APU manufacturers, as well as manufacturers of other components, participated in the testing process, and found that SAF is compatible for use in their products without any modifications, recertification or additional validation.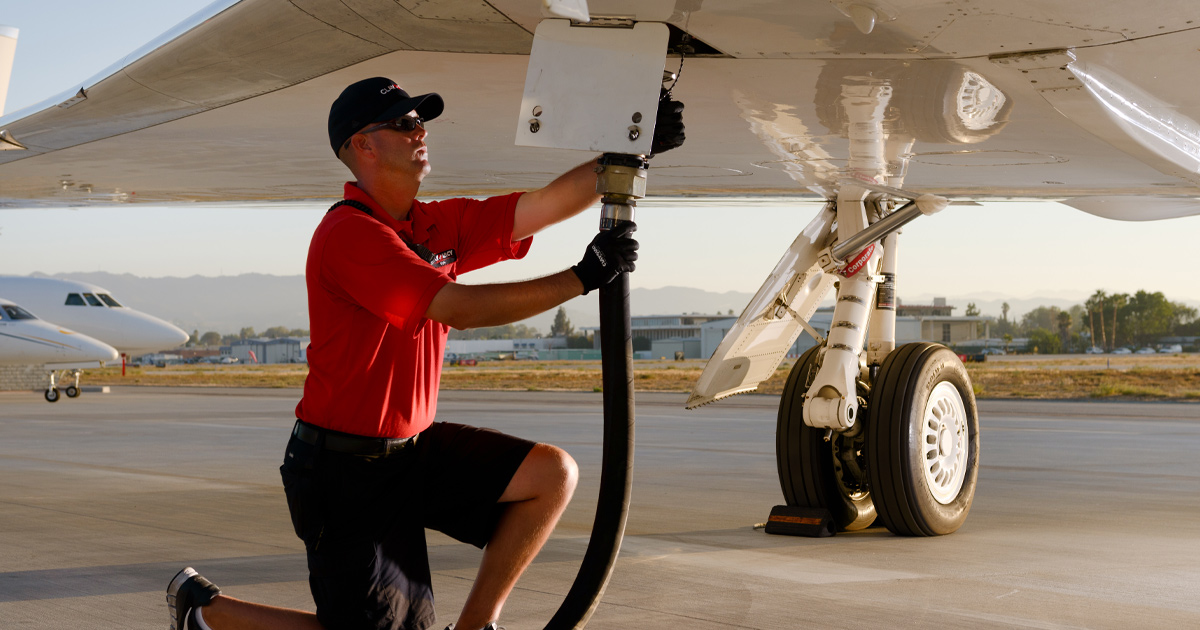 If SAF is jet fuel, how is it better for the environment?
SAF has less sulphur and other impurities, which means lower emissions of sulphur dioxide and other particulates. However the chief benefits come from the production and refining process which meets a key criteria for sustainability—not depleting natural resources or contributing to climate change.
Fossil fuel production pumps non-renewable carbon from the ground. In the form of harmful carbon dioxide (C02) that carbon is added to the environment at every stage of the extraction, refining, transportation and distribution process. This is all before it is burned in a jet engine.
Sustainable fuel production pulls renewable carbon from the atmosphere. Plant-based feedstocks absorb C02 from the air, which means a cleaner production process that does not deplete natural resources and which ultimately reabsorbs an amount of C02 equivalent to that from your jet's emissions.
According to the Air Transport Action Group "sustainably produced alternative jet fuel results in up to an 80% reduction in CO2 emissions across their lifecycle.
Are there any other benefits to SAF?
Yes. Compared with fossil fuels, renewable feedstocks are not as subject to sudden and dramatic price fluctuations or to import shortages due to geopolitical and other issues. SAF is cost-efficiently produced from locally available, renewable feedstocks in California and other locations across the USA.
Will SAF compromise the use and enjoyment of my aircraft?
Together with carbon offsets, SAF is something you can turn to today that will genuinely make a difference—without sacrificing any of the enjoyment of private jet ownership or missing a moment of quality flying time.
Where can I find SAF for my business jet?
Find SAF at a fast-growing number of airport and FBO locations. For example, SAF is available at Clay Lacy Aviation FBOs at Van Nuys Airport (KVNY) in Los Angeles and John Wayne Airport in Orange County (KSNA).You can also visit 4Air's Find SAF Map or AirNav.com for SAF availability at other FBOs.
Where can I learn more about SAF?
Aviation organizations worldwide are promoting the development and acceptance of SAF. The Commercial Aviation Alternative Fuels Initiative (CAAFI) is a coalition of airlines, aircraft and engine manufacturers, energy producers, researchers, international participants and U.S. government agencies. Visit CAAFI online. The Business Aviation Coalition for Sustainable Aviation Fuel has published a guide providing in-depth answers about SAF. The Air Transport Action Group is another major advocate of sustainable fuel. Find information at Aviation Benefits Beyond Borders. And Clay Lacy has become a sustainability leader in the business aviation industry. Learn more at claylacy.com/sustainability.
---
Related Articles: