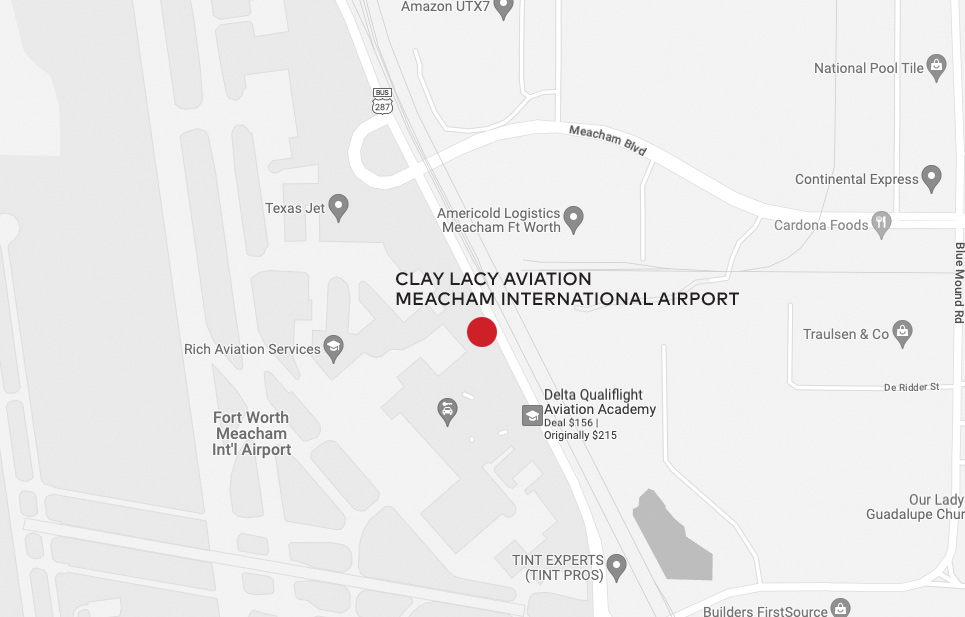 Fort Worth Meacham International Airport
4265 N. Main Street, Hangar 14N
Fort Worth, TX 76106
Serving the Dallas-Fort Worth Metroplex.
America's 13th largest city, Fort Worth, Texas, is part of the Dallas-Fort Worth Metroplex, home to than 10,000 corporations, including 22 Fortune 500 companies. Recognized for world-class dining and shopping. Sports fans can watch the Dallas Cowboys, Mavericks and Stars, the Texas Rangers and racing at the Texas Motor Speedway. Cultural enthusiasts will appreciate the ballet, opera, theater and museums. Outdoor activities run the gamut from golf, tennis, swimming and horseback riding to hiking Fort Worth's Trinity Trails.
Dallas-Fort Worth truly offers something for everyone. Clay Lacy Aviation provides complete private jet charter and aircraft management services from Fort Worth Meacham International Airport.