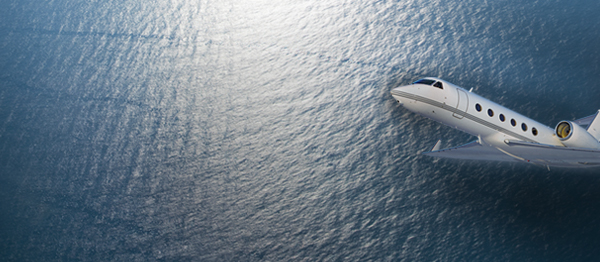 Gulfstream GIV, GIV-SP, GV
ADS-B Out & FANS 1/A+ STC.

Half the downtime and 40% less than comparable solutions.
Certified ADS-B Out solution1
Certified FANS 1/A + solution for international operations
CPDLC
ADS-C
European Link 2000+/ATN B1

( with software update )

Third Flight Management System

( Fully independent, stand-alone,WAAS SBAS Compliant )

Lateral autopilot coupling2

( with selective display on either pilot's primary filght display )

High resolution graphical weather display3
Honeywell MCS-Series SatCom or Gogo Iridium Connection4

( optional certification with stand-alone with Iridium data link connection with TSO approval )

Dual simultaneous AFIS data link connections5

( Honywell AFIS and UL-801 )

EASA Approved FANS STC
Two-year factory parts and labor warranty.6
Installation Workmanship Warranty7
STC will accommodate ADS-B Out(DO-260-B) functionality with appropriate transponder upgrade or modification and failure display annunciation.
Autopilot coupling only available on GIV-SP and GV Aircraft.
Graphics display option available at additional cost.
STC includes Honeywell MCS model numbers 6000, 7000, 7120, 7147, 7163 or Gogo ST-4300 iridium.
May require installation of additional data link transceiver and/or VHF antenna with data services subscription.
LRUs are covered by two-year factory part and labor warranty.  Other assorted installation materials cover by Clay Lacy Aviation two-year warranty.
Installation workmanship provided by Clay Lacy Aviation warranted to be free of defects of 10 years from date of installation.