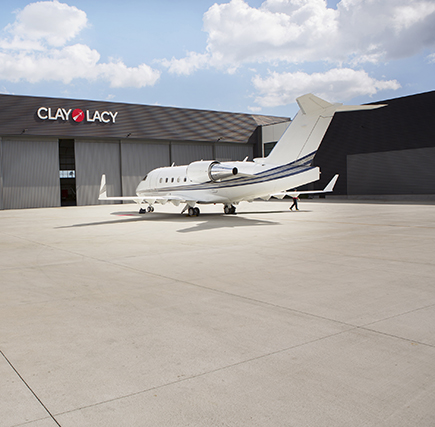 5 Ways Aircraft Management Saves a Private Jet Owner Money
Through pooled purchasing and thoughtful decision making, an aircraft management company can save a private jet owner 25-30% in annual operating expenses over a single aircraft flight department; while also improving safety and service. Here is an overview of the five areas that aircraft owners will save when choosing to partner with a reputable aircraft management company.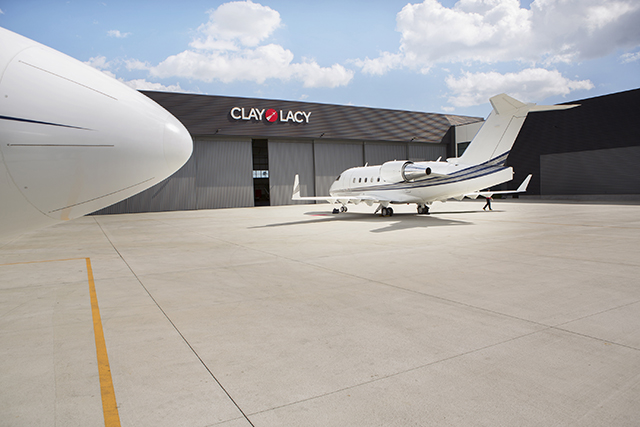 Fuel
Fuel is the largest variable cost that private jet owners incur; accounting for about 38% of variable expenses and 19% of annual operating expenses. A management company reduces this cost through large fleet fuel purchase programs. "The more diversified a private jet operator is, the more savings that can be passed along to an aircraft owner directly," says Daniel Murphy, Director of Financial Planning and Analysis at Clay Lacy Aviation. "We can pass along savings to aircraft owners by driving down purchase costs. Aircraft owners essentially save by leveraging our large fleet's buying power," Daniel continues.
Crew Training, Retention, & Utilization
Pilot and cabin attendant training is a necessary and recurring component to owning and operating a private jet. Pilots are required to attend training, multiple times throughout a year to remain proficient on aircraft systems and emergency procedures. "We can achieve discounts on crew training in the range of thousands of dollars for each training event," estimates Daniel. "Over time, these savings add up and make a difference for our clients," Daniel continues.
Crew retention is also an area that a management company helps aircraft owner's save. Clay Lacy carefully vets pilots and cabin attendants; meticulously choosing only the best and most well suited to be part of an aircraft owner's in-flight team.
In Clay Lacy's fifty-year history, pilots often stay ten, twenty, and even thirty years with the company. This incredible level of retention offers a consistency, efficiency, and savings often unachievable with other private jet management companies.
When management companies have multiple air-frames of the same type within their fleet, lateral use of flight crews is also possible. For example, if a private jet management company operates three Gulfstream G550s, there is the option to rotate the flight crews between the aircraft if necessary. This helps to eliminate the need for outside contract pilots in the instances when full-time crew members are unavailable.
Insurance
Considering aircraft insurance, both the opportunity for cost-savings and 'lifestyle savings' should be noted. When working with a large aircraft management company, aircraft owners will see significant savings being incurred on both a quantitative and qualitative basis. "The real value in a quality insurance program lies in replacement aircraft programs and other benefits," says Daniel.
"Clay Lacy's policies include an aircraft replacement option that allows for individuals to utilize other jets in the fleet when their aircraft is down for maintenance or experience another issue or service update," continues Daniel. When an aircraft management company maintains a large fleet, the temporary replacement option provides clients with peace of mind and ultimate convenience. "With over one-hundred aircraft in Clay Lacy's managed fleet, and over 50 percent large-cabin jets, it's advantageous for aircraft owners' to join our insurance programs," says Daniel.
Subscriptions
In-flight WiFi is a necessary amenity in this era of private jet travel. However, there is a significant cost to installing the equipment and sizable ongoing monthly service fees. Aircraft management companies are able to develop ongoing relationships with companies like Honeywell, Gogo or Smart Sky, and in turn, leverage the multiple jet subscription discounts to help reduce costs for each individual aircraft owner. "Once again, we see savings for a private jet owner based on an ability to individually serve one client while maximizing the benefits that a large fleet yields," reiterates Daniel.  In addition to WiFi, there are five to ten other subscription based services that aircraft owners save on, including items like aeronautical charts, flight planning services, satellite weather, parts and avionics warranties, and much more.
Trip Expenses
One of the most significant expenses that occur regularly are those related to a flight. Examples of trip expenses include ground transportation, catering, landing fees, aircraft parking, international permits, FBO services, crew hotels and crew transportation. "Aircraft management companies maintain relationships between various vendors and can achieve discounts that a one or two aircraft flight department cannot achieve," says Daniel.
The Individualized Approach To Savings
In addition to the five areas mentioned above, an aircraft management company can significantly lower maintenance costs while continuing to maximize an owner's use of the aircraft. "An aircraft management company that offers in-house maintenance will be able to save a jet owner over the long-term by decreasing the number of cycles imposed on an aircraft and increasing dispatch reliability," says Daniel.
Daniel's role at Clay Lacy looks at both qualitative and quantitative data regarding each aircraft in the managed fleet. Subsequently, the information gathered is used to choose the best course of action for projected long-term savings, as well as operational goal achievement. "Some owner's raise concerns over being part of a large managed fleet but at Clay Lacy, we can achieve both the cost-savings benefits of a large organization with the familiarity and comfort exhibited by a small management firm," says Joe Barber, Vice President of Fleet Development at Clay Lacy Aviation. "This ability to translate what seems to be two opposing entities is possible through the system of support we employ for each aircraft. Every aircraft owner has a professional and specialized team, available at any time; day or night.  "We have the resources and relationships available to give our owner's the ownership experience that they deserve and desire."
---
Would you like to know how you can save more money as a private jet owner? Contact an aircraft manager today, or let us know about your challenges below.