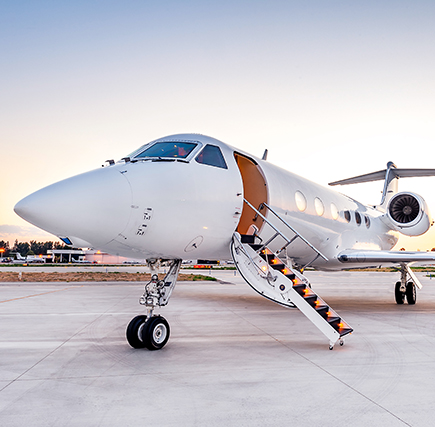 How To Fly On A Private Jet: Private Plane Travel
Planning a private flight and want to know the quickest, best and most seamless way to book the private jet charter of your dreams? Here are seven simple steps on how-to travel by private jet.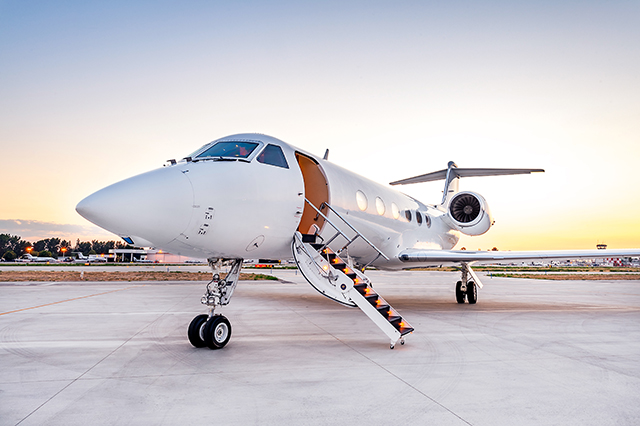 7 Steps To Flying On A Private Jet:
1. Send Private Jet Trip Details
The first step to booking a private jet charter is knowing the details of the trip. "When a client calls to request a charter quote, it's helpful to know what the desired travel dates and times are and how many people will be traveling," says Elizabeth Nagy, Vice President Charter Services for Clay Lacy Aviation. "Many are unaware that departing at 10am is very different from a 10pm departure. Departure times and dates can change the trip solutions offered drastically," Elizabeth continues. "The more trip information that a client shares with us, the better we can source the right size aircraft for them."
2. Discuss Plane Charter Solutions
After sharing the trip details, the flight coordinator will offer a few solutions and go over the various pros and cons of each. "For many, an aircraft that is wifi equipped is a necessity when traveling by private jet, so if that is the case, a client will want to find a plane that includes in-flight connectivity," says Elizabeth. Other vital features discussed in 'Step 2' are topics like aircraft size, maximum beds that can be berthed and if a flight attendant is required for the particular size of jet.
3. Select Top 3 Private Flight Solutions
The next step to booking a private jet charter is to choose the top three aircraft that were discussed previously. "This is because availability changes so rapidly in private aviation." says Elizabeth. One advantage to booking a charter directly with a private jet operator, instead of a broker, is they have a large fleet to choose from, easy access to replacement aircraft, and other options are available if plans change. "It's important that a client communicate their top three solutions as soon as possible," Elizabeth advises. "Often clients wait to select their choices and then the aircraft is no longer available."
4. Review Travel Cancellation Terms
After a client selects their top three solutions, the flight coordinator sends over a charter agreement that includes cancellation terms. "Around holidays and peak travel dates, the no-fee cancellation window is much smaller," says Elizabeth. "Many of our clients choose to become Clay Lacy Preferred Members and are thus able to take advantage of exclusive charter rates and guaranteed availability." Also, Clay Lacy Preferred members are not subject to the same cancellations terms and may refund their preferred balance at any anytime.
5. Sign Travel Agreement & Arrange Flight Payment
Once the fine print is reviewed, the next step is to sign the agreement and wire transfer funds. "Preferred charter clients have a simpler process for charter bookings as an agreement is already in place and funds are on account. This allows us to reserve the aircraft quickly and avoid agreement review and payment coordination."
6. Share Passenger Names And Private Jet Preferences
It's best to send passenger names and share preferences shortly after the agreement is signed. "We want to create a personalized experience onboard, so the more we know about who will be onboard, reason for travel (business or pleasure), likes and dislikes, or special occasions, we can create a memorable experience."
7. Show Up And Fly Private
The last piece to successfully booking a private jet charter is the day of departure. "At Clay Lacy, we like to 'wow' our clients by exceeding their expectations," says Elizabeth. "Our flight crews are some of the most experienced in the industry, and it shows when clients fly with us." Additionally, if there are crews that clients have flown with before, they can request them. "We want our clients to feel as comfortable as if they were flying on their own aircraft."
---
Booking a private jet charter for yourself, family member, or client? Request a charter quote today.