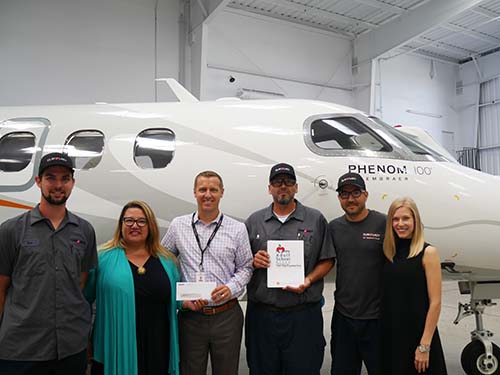 Clay Lacy Aviation Announces Third Year of Scholarships at L.A.'s Leading Aircraft Mechanic School
Applications are available now for students pursuing careers as airframe and powerplant technicians.
(Los Angeles—September 28, 2017) Clay Lacy Aviation announced that applications are available for 2018-2019 Maintenance Technician Scholarships at the NVOC Aviation Center at Van Nuys Airport. Now in its third year, the Clay Lacy scholarship initiative fosters the next generation of airframe and powerplant technicians with funds for tuition, tools and FAA exam fees. During the first two years, Clay Lacy scholarships helped 46 students, 29 of whom have gone on to careers in the aviation or aerospace industry.
Catch a glimpse of the exciting learning environment of aircraft maintenance.
Industry Leaders Hiring Clay Lacy Scholarship Recipients
Recipients of Clay Lacy scholarships are working at a wide range of leading companies, including eight graduates with careers at the NASA Jet Propulsion Laboratory (JPL). "The students we've hired from NVOC are all top-notch," said Mark Koehler, Group Supervisor at JPL. "We are extremely happy they are working for us!"
Another employer is ITT Aerospace in Valencia, California, where NVOC graduate Jake Orchard is a composite technician and helps maintain the twin-fuselage Stratolaunch, the world's largest aircraft. "The training I received at NVOC impacted my life tremendously," Jake said.
"I use a lot of the practical, hands-on skills daily. If it wasn't for the help of the Clay Lacy scholarships, I wouldn't have been able to take my tests as soon as I did,"  said Jake Orchard.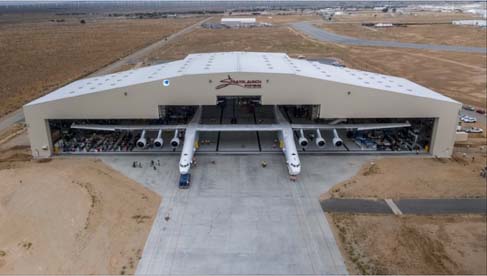 Applications for Clay Lacy's NVOC scholarships will be accepted through October 20, 2017, and are available at claylacy.com/PursueYourPassion and nvoc.org.
About the NVOC Aviation Center
Operated by the L.A. Unified School District's North Valley Occupational Center, the two-year aircraft mechanic program prepares students for the FAA licensing examination in General Airframe and Powerplant Mechanics. Day and night classes are offered, making the program available to full-time students and working adults. Learn more here.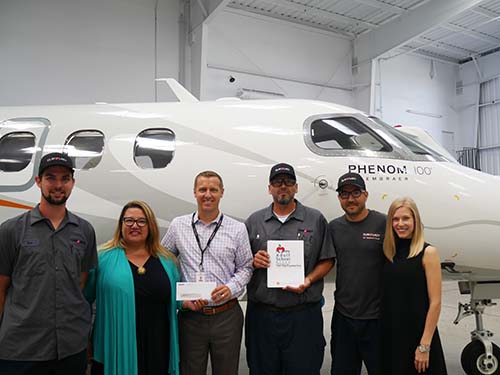 About Clay Lacy Aviation
Founded in 1968 by legendary aviator and industry pioneer Clay Lacy. Today, Clay Lacy Aviation is considered the world's most experienced operator of private jets. Prominent individuals and leading corporations trust Clay Lacy for aircraft management, charter, sales, acquisitions, maintenance, avionics, interiors and FBO services. The company has aircraft operations and regional offices across the U.S., including FBOs at Van Nuys Airport in Los Angeles and Seattle's Boeing Field, and FAA repair stations in Van Nuys, Seattle and Carlsbad, California. Clay Lacy delivers superior safety, service and value to aircraft owners and jet travelers worldwide. Visit claylacy.com.
Press Contact
Scott Cutshall
Clay Lacy Aviation
+1 (818) 989-2900 X706
Email