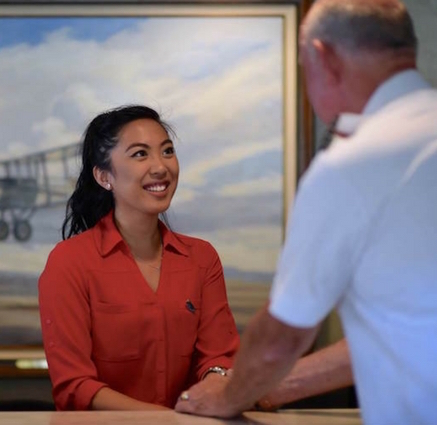 Hidden Career Opportunities In Business Aviation
Business aviation draws aspiring pilots and aircraft maintenance technicians, but beyond the more well-known career paths, there are a myriad of employment opportunities within the private jet industry. Many who exhibit an affinity for aviation, luxury travel, customer service, or sales may not realize the less publicized professions within the industry.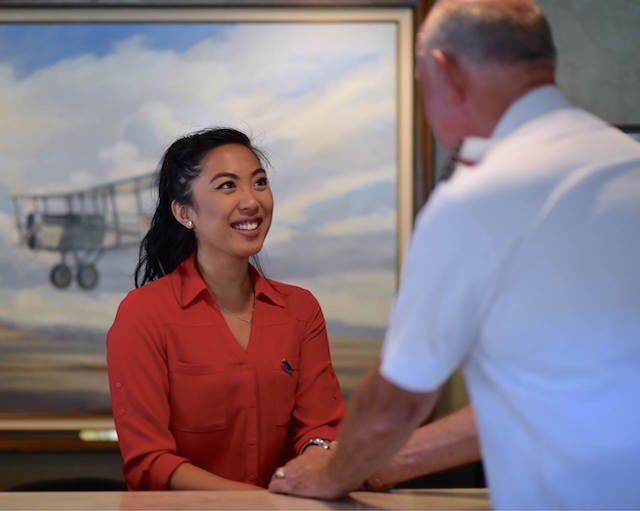 Aircraft Sales
Tobias Kleff, part of the Aircraft Sales and Acquisitions team at Clay Lacy Aviation, knew that he wanted to be involved in the private jet industry, but didn't have an interest in becoming a professional pilot. While at university, he focused his studies on aviation management and business development; and spent time building his resume, experience, and relationships within the aviation industry. "I have always found private aviation intriguing," Tobias says. "I love my job and the role I have at Clay Lacy Aviation. This is a niche industry that allows for relationship building, with many individuals, all over the world."
Ground Attendant
Relationships and teamwork are foundational to the success of the individuals and companies in private aviation. Although many job roles, like that of private cabin attendant, are very autonomous in theory, it is the team of ground staff, flight professionals, and dispatchers who, together, create an exceptional flight experience for clients and owners. The majority of career paths within private aviation are highly focused on personality and people. For Kenny Ritzman, a Ground Attendant at Clay Lacy Aviation, he enjoys the team-aspect of the working environment. "I like how I am exposed to various parts of the operation and have the chance to work with all departments," says Kenny.
Clay Lacy Ground Attendants fill a unique role for the company. The position of 'Ground Attendant' was developed by the In-Flight management team at Clay Lacy, specifically for the company. "There are many varied skills required to succeed in the private jet industry," says Valerie Kracht, Director of In-Flight Services at Clay Lacy, "We started the Ground Attendant position as a way to expose individuals, who had no prior experience in private aviation, to all aspects of the day-to-day operation."
Many Ground Attendants at Clay Lacy continue forward in their career and become Cabin Servers, but the position is not confined to In-Flight growth only. Ground Attendants work closely with the client service staff, line service team, aircraft management, and more— offering insight into many opportunities within business aviation. "I didn't know what job options were available to me in business aviation," says Kenny. "As a Ground Attendant, I see, on a daily basis, what other roles might be a good fit for my personality and experience long term."

Finance, Flight Coordination, Human Resources, IT and more
For those who enjoy the aviation industry, but do not desire to travel extensively, there are many options. The business aviation industry needs accountants, IT professionals, safety coordinators, marketing staff, sales teams, human resource directors, schedulers, dispatchers, aviation attorneys, mechanics, avionics technicians, customer service professionals and more.
Natalie Nanejanians, Safety Coordinator for Clay Lacy, says what she loves best about her position is the ability to teach and communicate with coworkers and management. "Although I didn't think that my prior job experience would translate into aviation and what I do now at Clay Lacy, it does," says Natalie. "I enjoy organizing aviation safety training and instructing on safety practices. It fits my personality, and I love what I do."
It is essential for business aviation companies to educate the public on what roles are needed to create an exceptional private jet operation. For over 50 years, Clay Lacy Aviation has been serving the private jet owner and charter traveler with a clear vision—
"Great people, providing a legendary aviation experience."
---
Want to expand your horizons with a career in private aviation? Visit Clay Lacy's Careers page to see what opportunities are currently available.