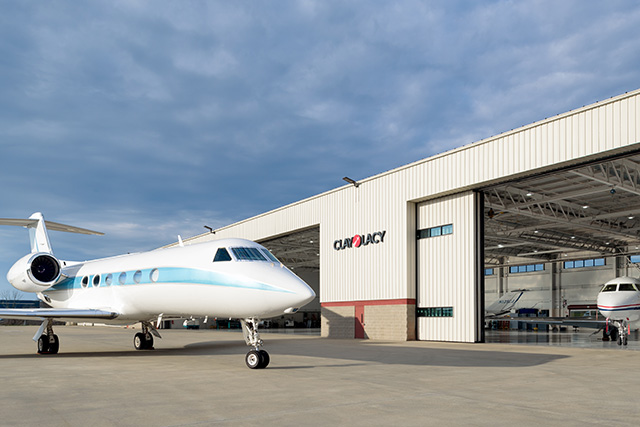 FAA Awards Part 145 Repair Station Certification to Clay Lacy Maintenance Facility in Oxford, Connecticut
Newly certified FAA repair station supports aircraft owners and flight departments in New York and the northeastern U.S
(Oxford, Conn. — May 29, 2019) The Federal Aviation Administration has granted Part 145 repair station certification (81CR397D) to the Clay Lacy Aviation aircraft maintenance facility at Waterbury-Oxford Airport (KOXC) in Oxford, Connecticut. Serving New York and the northeastern U.S., the 65,000-square-foot facility is staffed by factory-trained technicians on Gulfstream, Bombardier, Dassault, Cessna, Embraer and Hawker airframes. This is the third Clay Lacy FAA Part 145 repair station, joining existing locations at Van Nuys Airport in Los Angeles and McClellan-Palomar Airport near San Diego.
"We are focused on continually enhancing our personalized jet support services for aircraft owners and flight departments," said Chris Hand, Senior Vice President, Clay Lacy Aviation. "Clients can rely on a highly skilled and trusted local resource for AOG support, line maintenance, avionics troubleshooting and repairs, and interior updates and reconditioning."
To schedule maintenance or for more information, call 203.575.4428 or email roadtrip@claylacy.com. For 24/7 AOG support, call or text 203.264.0605.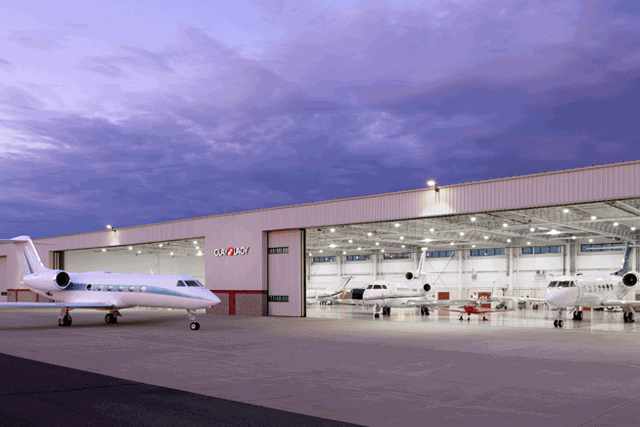 About Clay Lacy Aviation
Founded in 1968 by legendary aviator and industry pioneer Clay Lacy. Today, Clay Lacy Aviation is considered the world's most experienced operator of private jets. Prominent individuals and leading corporations trust Clay Lacy for aircraft management, charter, maintenance, avionics, interiors and FBO services. The company has aircraft operations and regional offices across the U.S., including a full-service FBO at Van Nuys Airport in Los Angeles, and aircraft maintenance centers in Los Angeles, San Diego and Oxford, Connecticut. Clay Lacy is the authorized dealer for the Quest Kodiak 100 Series II in the Northeastern U.S. With the most knowledgeable team in the industry, Clay Lacy delivers superior safety, service and value to aircraft owners and jet travelers worldwide. Visit claylacy.com.
Press Contacts
Scott Cutshall
Clay Lacy Aviation
+1 (818) 989-2900 X706
Email
# # #