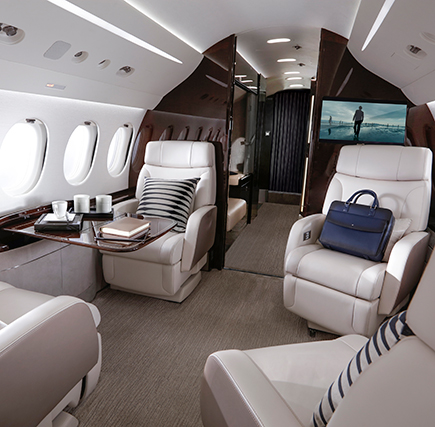 Buying A Private Jet: Is New or Preowned Best For You?
November 19, 2021
Considering the purchase of a private jet? Evaluating whether to buy a factory-new jet direct from the manufacturer or a top-quality preowned plane from a reputable aircraft brokerage firm? Each option has its advantages, and much depends on market conditions which fluctuate along with the global economy.
Right now, both the new and preowned business jet aircraft markets are booming. Why? A surge of first-time jet buyers, combined with key economic factors, are driving prices up and inventory down. 1,2  Yet if anything, the benefits of owning your own jet are more compelling than ever, especially as the pandemic continues to highlight the importance of privacy, personal health and well-being—for ourselves, our family members, colleagues and employees.
Running the Right Numbers – the Right Way
So, how do you decide whether a new or used aircraft is the best choice for you? There are financial analysis methods to help guide you toward the decision that yields the highest ROI for your investment and unique requirements. One of those analysis tools is called Net Present Value. But before we go there, let's step back and summarize the general pros and cons of new and preowned business jets.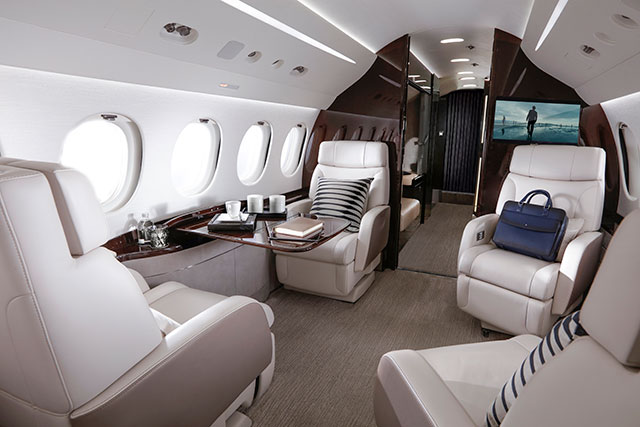 1. Factory New Jet
A new jet is, well, brand new. It will boast the latest avionics, safety and communications technologies and systems. Advanced, efficient and quieter engines that increase range and speed while reducing fuel costs and carbon footprint. The list goes on.
Choose the specific cabin configuration, technologies and features you want, along with any fixtures and fittings you can imagine.
Full warranties and no costly major inspections for years to come.
Bonus asset depreciation schedules.
New Jet Downsides?
The purchase price is higher than a preowned jet—and there is a backlog of orders at every major manufacturer. It can take six months, a year or longer for the jet you order to be completed and delivered. Although a manufacturer might have a few newly built demonstration planes to sell, they do not have inventory sitting, ready to be purchased.

2. Preowned Aircraft
The acquisition price of a preowned jet is significantly less than an equivalent new plane. And, unless your requirements are excessively rigid, even in a tight market you can find properly maintained, well-equipped jets that satisfy your mission needs, budget requirements and aesthetic standards. Using some of what you'll save over a new jet, you could upgrade avionics, connectivity, cabin entertainment and other customizations to your preowned jet without adding too much downtime.
What are the disadvantages? The lion's share of your savings can be clawed back over time by higher fuel and maintenance/repair costs, optional and mandatory upgrades, warranty and subscription renewals, and other expenses that new jets don't require.
Older jets are typically less fuel efficient. This not only increases your operating costs but heightens interior cabin noise and widens your carbon footprint. That could be a concern for business purchases that need to meet preestablished sustainability objectives. However, the increasing availability and use of sustainable alternative fuel (SAF) will have a much larger impact on reducing carbon emissions over a longer period of time.
Maintenance costs are higher. Products and systems need replacing or become obsolete. Even if you cover your plane from tip to tail with extended warranties, an expensive proposition in itself, you are still responsible for mandatory major inspections that can easily cost a million dollars or more.
Preowned jets may lack upgrade paths. Unlike new aircraft that come with "future-ready" technologies that are cost efficiently upgraded, the equivalent systems or equipment on an older jet may no longer have an upgrade path. That means higher costs and longer installation timelines to upgrade to the latest avionics and safety features.
Evolving regulations can add to your costs. Here is a recent, real-world example: the FAA required all aircraft operating in U.S. airspace to have a tracking technology called ADS-B Out installed by January 2020. While new aircraft were coming off the assembly line with ADS-B Out built in, most older business jets, thousands of them, were out of service for a week or more for the upgrade, along with a hefty bill for their owners.
More maintenance means more downtime. This not only reduces the availability of your jet, but if you are offering your plane for charter to offset expenses, it will impact your charter revenue targets as well.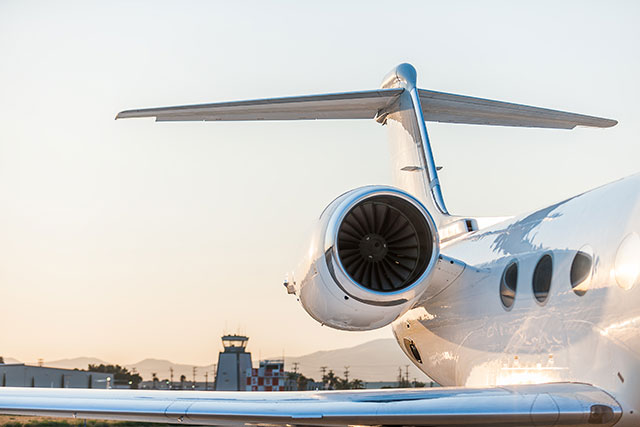 Evaluating Net Present Value
Once you narrow your choices to a few specific new and preowned jets, you can use a cost method called Net Present Value to compare them at a highly detailed level. "Net Present Value is the difference between the present value of cash inflows and the present value of cash outflows over a period of time… the result of calculations used to find today's value of a future stream of payments." 3  In other words, you are looking at the time value of money. Where will a dollar invested today yield the greatest return in years to come? Factoring in initial purchase prices, upgrades and modifications, direct operating costs (like fuel and parts), fixed costs (such as salaries and insurance), taxes, projected residual value and all the other complexities of jet acquisition and ownership. As you might imagine, this is not "back-of-the-napkin math." Another reason to have experienced aviation professionals on your side through every stage of the process.

Rely on Your Team of Trusted Advisors
Which brings me to a concluding point: the numbers are important, but they should inform your decision making process rather than control it. And you should always consider their source. After all, OEMs ultimately want to book orders for new planes, while aircraft brokers want to best represent their sellers. You need your own team to advise you, including an aircraft broker representing your interests. You should also have an aircraft management company that does not sell or acquire jets. A team without conflicts of interest, whose only agenda is to give you wise, expert, honest guidance. Enabling you to make the decision that yields the highest return on your investment, and adds the most value throughout your jet ownership experience.
Let us prove our legendary service to you. Contact one of our aircraft managers.
---
1 AINONLINE "Vref: Preowned Business Aircraft Market Still Hot," September 9, 2021
2 Robb Report "Private Jet Prices Are Climbing as First-Time Buyers Increase Demand," August 17, 2021
3  Investopedia "Net Present Value, (NVP)," August 29 2021