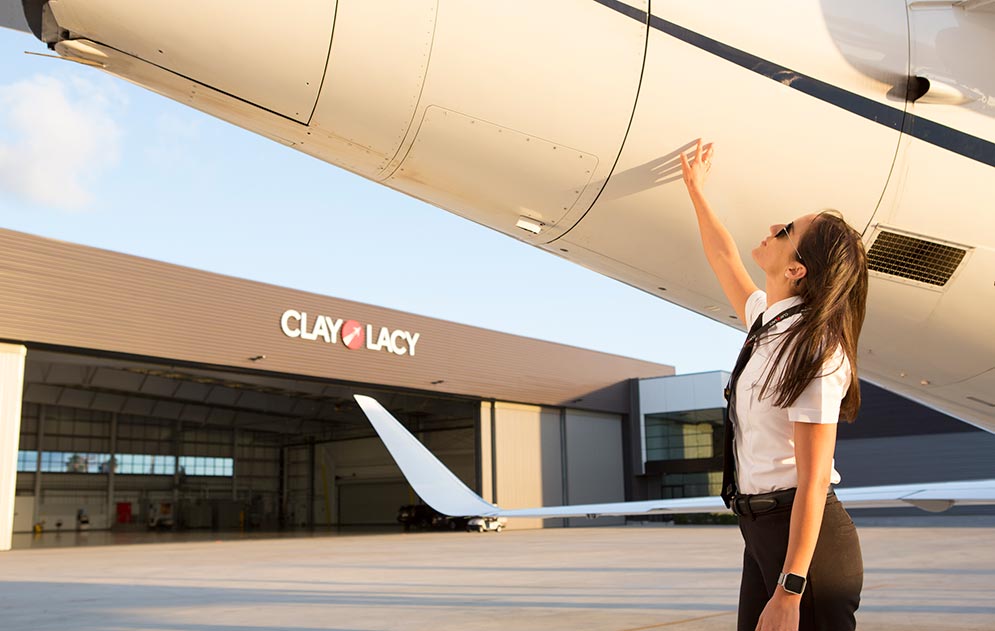 Your Dedicated Private Jet Crew
September 12, 2023
Aircraft owners who engage Clay Lacy Aviation for professional aircraft management services enjoy having a personalized experience with a dedicated private jet crew consisting of the industry's best trained pilots, maintenance technicians and cabin attendants.  Supporting your dedicated team is a host of aviation professionals with skillsets, knowledge, and deep connections in all aspects of aircraft operations, finance, maintenance, sustainability, sales, and support.
Attracting and retaining the right professionals to crew your aircraft is the hallmark of a quality management company and key to cultivating your personalized ownership experience. Over 55 years we have refined our recruiting, interview, and compensation models to identify, attract, and retain the best flight crews in the industry.  Beyond their aviation expertise, we look for individuals who work well as a team and are passionate about providing the legendary flight experience our aircraft owners expect.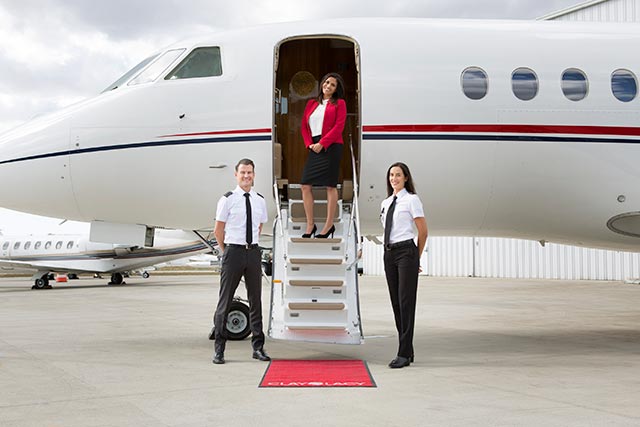 Meet Your Private Jet Crew
Your Pilots
Clay Lacy Aviation pilots build trusted relationships with aircraft owners, improving the onboard experience, mitigating risks and increasing the overall enjoyment of owning your jet. Plus, they are the best-trained in the industry, completing biannual flight training in state-of-the-art, full-motion simulators as well as annual international, extended overwater and onboard emergency training. Your pilots are dedicated to you, only flying your aircraft to ensure the highest standards of crew resource management.  This dedicated approach also ensures a greater familiarity with each other and the aircraft.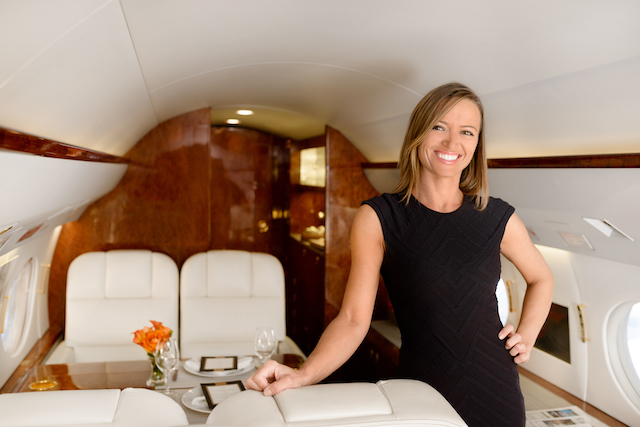 Your Cabin Attendant
Our cabin attendants achieve many certifications and recurrent training on a wide range of topics from onboard safety and etiquette to food handling and preparation, culinary skills and menu planning, working with local chefs to stay at the forefront of design, food trends, and creating a refined onboard experience.
Behind every Clay Lacy Aviation Cabin Attendant is our extraordinary Inflight Services team. In the skies and behind the scenes, our Inflight Services team supports your Cabin Attendant on the ground, working to maintain your aircraft, including last minute food and beverage sourcing, preparing beds for overnight flights, and replenishing supplies from our on-site kitchens and wine cellars.  We routinely source a wide variety of specialty items, from floral arrangements and fine linens to specialty gifts or decorations for the special celebration onboard.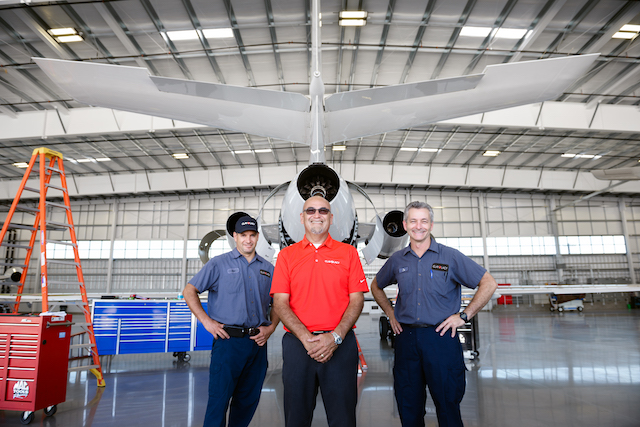 Your Director of Maintenance
Clay Lacy Aviation provides aircraft owners with two options to lead their aircraft maintenance, a dedicated Director of Maintenance or a Shared Director of Maintenance depending on the complexity, flight activity and other variables to best support your aircraft and flying schedule.  Regardless of the option selected, your maintenance technician is supported by Clay Lacy's award-winning FAA approved Part 145 Repair stations on both East and West coasts of the U.S., and our 150+ technicians and experts on our team.
Clay Lacy provides routine line maintenance, heavy inspection services, avionics upgrades, complete interior refurbishments, and parts team.  We also offer round-the-clock support through our mobile response teams and parts procurement and warranty administration teams. Our in-house maintenance expertise allows us to deliver higher dispatch reliability, less downtime and cost savings on programs, warranties and more for our aircraft owners.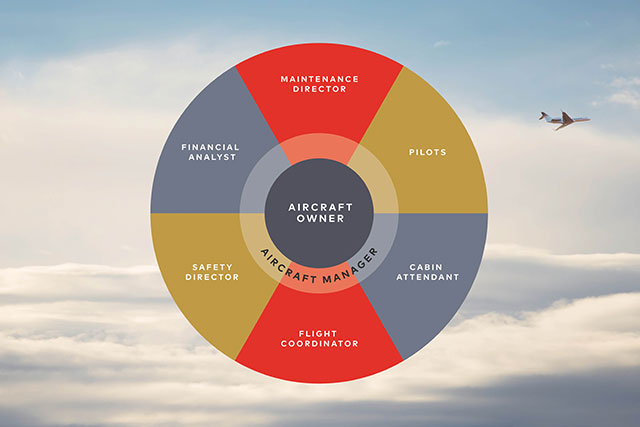 Our EXPERT TEAMS Support Your Crew
At Clay Lacy Aviation, our sole purpose is to provide a legendary aircraft ownership experience by supporting you, your aircraft and your crew, backed by a team of professionals with global resources, relationships, purchasing power and deep expertise.
How we support your crew:
Cabin attendants have our Ground and Onboard Services Teams, which also provide substitute attendants if – for any reason – yours cannot fly.
Our Chief Pilot, Assistant Chief Pilots and Fleet Floating Pilots make up a network of support for your dedicated pilots ensuring optimal work life balance and keeping your aircraft in the air when your crew is sick, on vacation, or attending recurrent training events.
Directors of Maintenance at each of our MRO facilities have specialized experience and training in your aircraft, supporting your technician in its care.
Our $3.8 million parts inventory allows us to find, pack and ship aircraft rotables, line items and more at a moment's notice.
Rounding out your dedicated team, we also provide a dedicated flight coordinator, financial analyst and, of course, a highly experienced aircraft manager who serves as your single point of contact.
With access to hundreds of experts, our global relationships and purchasing power, you can enjoy the convenience and familiarity of a private flight department with the resources of the world's best aircraft management company.
---
Contact our team of aircraft management experts to talk about your aircraft ownership experience.