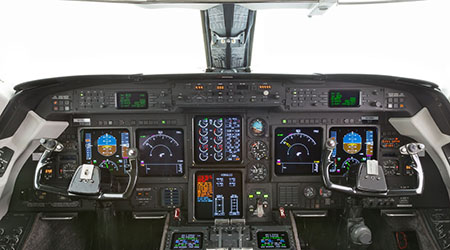 Clay Lacy Offers $30,000 Credit to Gulfstream and Challenger Owners for FANS 1/A+ with ADS-B Out Upgrade
Extends STC incentive to Authorized Universal Avionics Dealers
(Los Angeles—September 12, 2017) Clay Lacy Aviation announces a limited-time $30,000 savings to Gulfstream and Challenger owners who upgrade to FANS 1/A+ with ADS-B Out with a Clay Lacy STC. The offer applies to owners of Gulfstream GIV, GIV-SP and GV business jets, as well as the Challenger 601-3A, 601-3AER and 601-3R. To receive the $30,000 savings, owners simply execute a quote and place a deposit by January 1, 2018. Equipment installation must be completed by January 1, 2019. Additional terms and conditions apply.
"The January 2020 deadline for ADS-B and FANS will not change, the thousands of aircraft needing the upgrade will exceed capacity and prices will rise," said Jim Lauer, Director of Avionics, Clay Lacy Aviation. "Our offer enables Gulfstream and Challenger owners to enjoy considerable savings and beat the deadline by a full year. We have already completed five upgrades and quoted hundreds more."  Lauer added that owners save additional costs and downtime when they combine the upgrade with scheduled maintenance.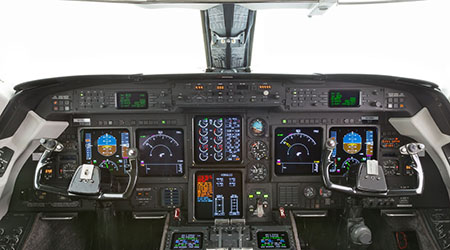 Free STC for Authorized Universal Avionics Dealers
Authorized Universal Avionics Dealers who buy two Clay Lacy ADS-B/FANS STCs will receive a third STC at no charge when purchased before January 1, 2018.
To schedule an upgrade, purchase an STC or for more information, contact Jim Lauer, at 818.404.8119 or FANS@claylacy.com. Visit claylacy.com/FANS for more information about Clay Lacy's FANS 1/A+ with ADS-B Out STC.
About Clay Lacy Aviation
Founded in 1968 by legendary aviator and industry pioneer Clay Lacy. Today, Clay Lacy Aviation is considered the world's most experienced operator of private jets. Prominent individuals and leading corporations trust Clay Lacy for aircraft management, charter, sales, acquisitions, maintenance, avionics, interiors and FBO services. The company has aircraft operations and regional offices across the U.S., including FBOs at Van Nuys Airport in Los Angeles and Seattle's Boeing Field, and FAA repair stations in Van Nuys, Seattle and Carlsbad, California. With the most knowledgeable team in the industry, Clay Lacy delivers superior safety, service and value to aircraft owners and jet travelers worldwide. Visit claylacy.com.
Press Contact
Scott Cutshall
Clay Lacy Aviation
+1 (818) 989-2900 X706
Email
# # #