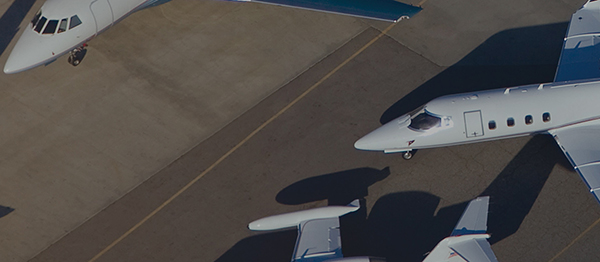 Bombardier Challenger 300 N54HA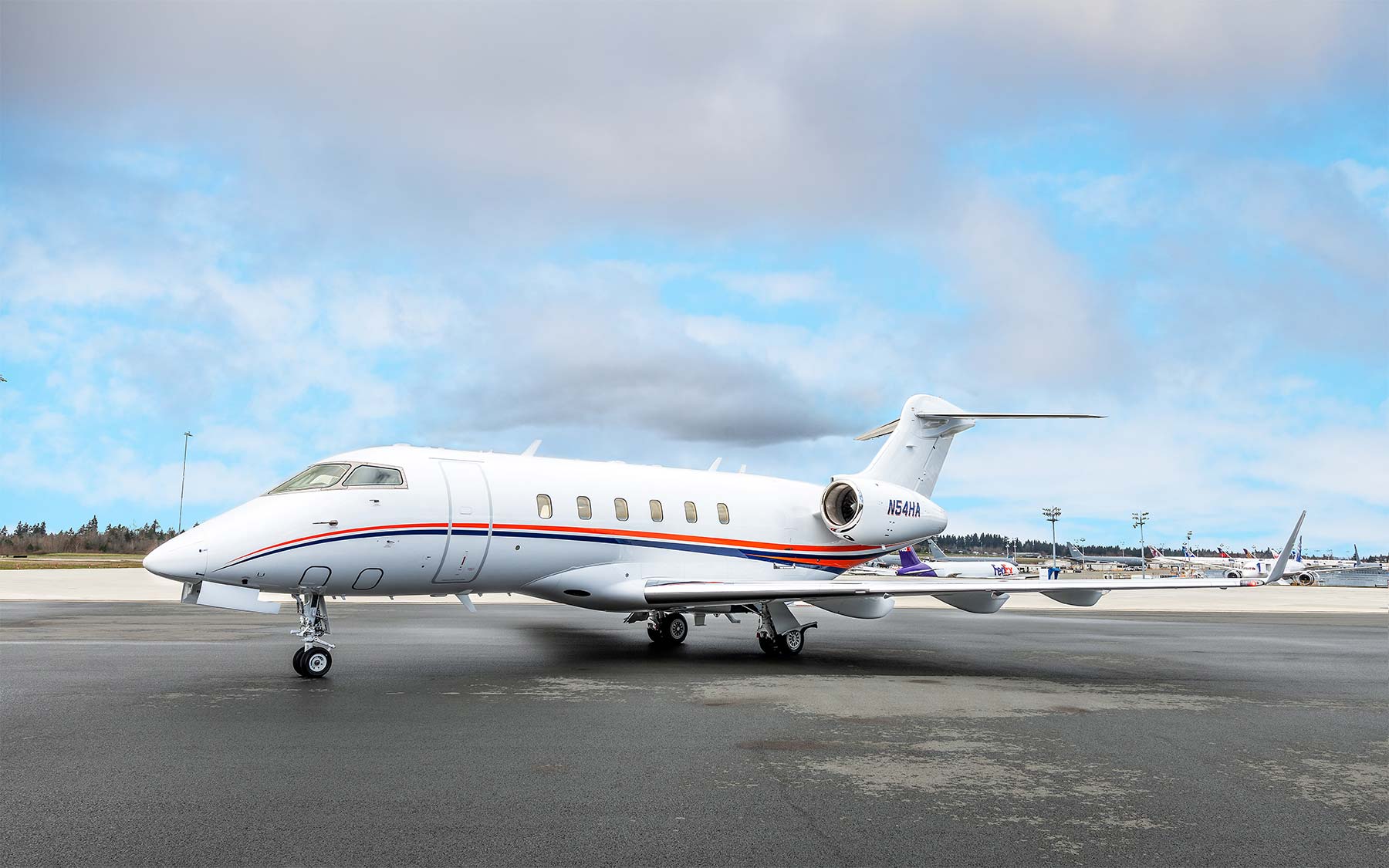 4AIR CLIMATE CHAMPION
This aircraft is rated a Climate Champion, receiving the highest level of achievement by 4AIR, the leading aviation industry sustainability auditing firm. This rating ensures this aircraft operates carbon and emissions neutral, has reduced direct emissions by at least 5%, and invests in the 4AIR Aviation Climate Fund. Learn more about 4AIR and their comprehensive sustainability programs.
CHALLENGER 300 FOR PRIVATE CHARTER
Fast, spacious and loaded with amenities, the Bombardier Challenger 300 is one of the most popular super midsize business jets. Charter a Challenger 300 for private jet travel anywhere in North America, to Hawaii or across the Atlantic to Western Europe. As with all the aircraft in Clay Lacy's nationwide fleet of business jets, our Challenger 300 charter rate offers you legendary value.
CHALLENGER 300 RANGE AND PERFORMANCE
Soaring above the weather at 45,000 feet, the Challenger 300 is propelled at up to 450 knots by two powerful Honeywell jet engines. The nonstop range of 3,100 nautical miles makes it ideal for transcontinental and transatlantic business or personal jet charter journeys.
CHALLENGER 300 INTERIOR
The quiet, expansive, airy cabin offers the luxurious feel of a larger aircraft. Advanced communication and entertainment technologies can include high-speed Wi-Fi with streaming capability, satellite phone, and Airshow. There is also a full-featured galley, in-flight luggage access and an enclosed lavatory.
Bombardier Challenger 300 N54HA